On Stay Adventurous March equals Mexico. Yes, it is always All Mexico All March on the stay adventurous platform.  It's Mexican March Madness (#MexMarchMadness).
Mexican March Madness for 2020
We skipped 2019, and have slowed the #mexMarchmadess some in recent years, well, truth be told, my Villanova Wildcats have proved themselves, making March madness about more than just Mexico. Yet this year, the madness of March is certainly different. But to provide entertainment and information about one of the best countries to visit, I decided to revive #MexMarchMadness on Facebook and post my Mexico destination podcasts to allow more listeners to listen.
So, get ready for March on /StayAdventurous (Facebook) with #MexMarchMadness.
Come along for the ride and learn more about one of my favorite countries this and some of the best things to do in Mexico  as I will showcase all the places featured on the Staying Adventurous podcast. Places such as in Cozumel, Tabasco, Chiapas, La Paz, Puerto Vallarta, and more. Much more. Let's explore the riches and diversity Mexico offers its visitors.
Why Travel to Mexico?

If you know me, it's no secret I love Mexico.  If you don't, well, welcome aboard. Hopefully after each March you will learn more and even start to appreciate all the positives the country offers its visitors.
Don't be afraid to love the country either. You may even be surprised about what you'll find. There are many reasons Why I love Mexico and my love affair runs deep, very deep. It started with the 16 months when I lived in Mexico City (CDMX) and traveled across the country. Since then, I have considered Mexico my second home. Now it is a place I love to return to a few times each year. But ….
Is Mexico Travel Safe?
Yes. Yes, it's safe. And no, I am not naive. I understand there are areas of Mexico that might be dangerous such as border towns or even certain neighborhoods in certain cities. But I lived in the New York City – there are certain neighborhoods I avoided there and all across my country.  And no I am not talking about in odd, unique times such as with the fear and panic over the COVID-19 pandemic. I am tlaking normal times, and hopefully that is in alll of our futures, I believe it is.
So,  I recommend visitors come to New York City and the United States in general. And I recommend you visit Mexico. Hey, you can probably get a good deal too.
But, how do you really know Mexico is safe?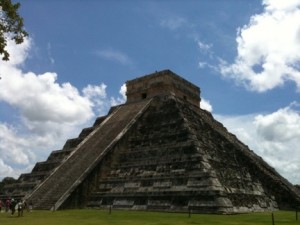 Well, how do you know it's not safe? Have you been there? I visited Mexico on average between four-five times each year since 2010. That's a lot of air miles.  The recent destinations include: Chiapas, Tabasco, Riviera Maya, Puerto Vallarta, Mexico City, and Puebla.  During my adventures I spent time with tour groups, attended conferences, traveled with friends, worked as a travel writer, led a tour – Stay AdvenTours to Mexico City and also traveled solo. I never felt threatened or in danger once. Not once.  So are you ready to give Mexico a chance (or another chance?)
Ok, I'll give Mexico a chance, but what do you plan to cover in the Series?
Glad you asked. In the past I've published adventures from multiple destinations and continued with the current themes: Sunset Sunday, Culture Through Cuisine, Beach Thursday, Where to Stay?,  and more. You'll see some again this March and more.
2020 Mexican March Madness
This year, we plan to review all the destinations visited on the Staying Adventurous Podcast. Of course, the podcast visits more than just Mexico, but in its 42 episodes, we have visited Mexico 13 times once I release episode 43 on the pueblo Magico Valle de Bravo at the end of this month of madness.
Well, here they all are, and each will be shared on the Facebook: /stayadventurous fanpage.  this month too.
A Taste of Puebla, for Cinco de Mayo
Touring Tuxtla Gutierrez, Chiapas an Adventure Capital of Mexico
More than Cruising to Cozumel, Mexico's Caribbean
Boarding the Copper Canyon Train through Chihuahua
Valle De Bravo, Mexico
2018 Mexican march Madness
This year, the theme will focus on diversity inside Mexico. Essentially the currently marketing campaign slogan is "A world of its own" and I could not agree more. There is so much to see and do inside this incredible country. So this month we shall explore of few of these options and showcase the diversity of adventure that awaits the traveler in Mexico.
2017 Mexican March Madness
This year, the focus will be on a my Mexico video travel vlog and my work with Visit Mexico to showcase two destinations, one paradise. So get ready to see my in action and on video this March, as we showcase the 12 videos I made with Visit Mexico during the "Live It To Believe It" campaign. See me explore the riches of both the Riviera Nayarit and Puerto Vallarta (6 episodes each).
Riviera Nayarit
Puerto Vallarta
2016 Mexican March Madness
For 2016 it is all about diversity again, but this time with the ruins. The country is far from just Mayan and Aztecs.  entire country.  Let's explore and visit a few ruins I haven't posted on, but visited. For exisitng ruins posts, find Coba, Chichen Itza, and Teotihuacan already described, but let's discover more:
and more post relating to adventures in the regions.
2015 Mexico March Madness
This year, 2015, is a little different. Yes, it will be a month of all posts on Mexico, but this year I will explore more of Mexico and attempt to do something for the entire month… 31 days, 31 states. Ever want to know a Mexico location, learn the best Mexico travel tips, well then come with me and explore Mexico State by State.   Yes, Mexico, or the United States of Mexico has 31 states and a capital. So for Mexican March Madness in 2015, I will do an story, identifying the best Mexico Travel tips and the Where to go in Mexico and providing the location and advice for each of the 31 states in 31 days.
<CORRECTION> Mexico City officially became a state in 2016, making the number of states in Mexico 32. I added a video from my Stay AdvenTours – Mexico City tour, to allow you to see and explore this wonderful new city-state.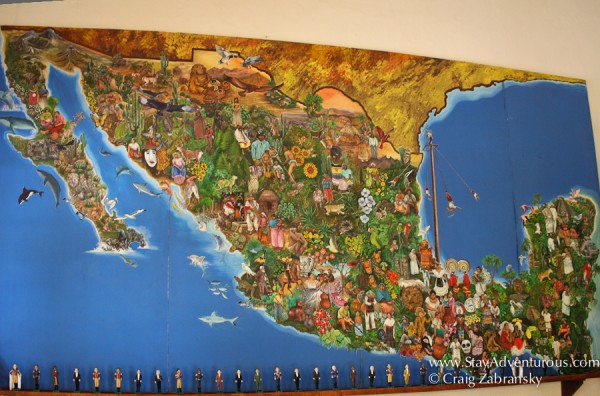 I plan to showcase something each day and highlight a different state. Remember 31 days in March and 31 states in Mexico. (correction: in early 2016, Mexico City became the 32nd state – It was just a DF – federal district, not unlike Washington DC for those in the States, but now it is a full state)
So for the 31 days of March in 2015, we will explore the 31 States of Mexico. True Mexican March Madness.
There is also the capital city – Mexico City, the destination my first tour, the StayAdvenTours will take you. (Now a State too)
2014 Mexican March Madness
2013 Mexican March Madness
2012 Mexican March Madness
2011 Mexican March Madness
Stay adventurous, Craig