No trip to Puerto Vallarta is complete without getting out on the Bay of Banderas. The Bay, home to Humpback Whales in the winter is also a great excursion in summer to snorkel Los Arcos and other places along the pristine coastline only accessible by boat, such as Majahuitas and the beach town of Yelapa.
A stroll through Yelepa can also lead you to an amazing waterfall worth a visit and swim. You'll discover how and why the Bay of Banderas is one the list of "What to do Puerto Vallarta, Mexico."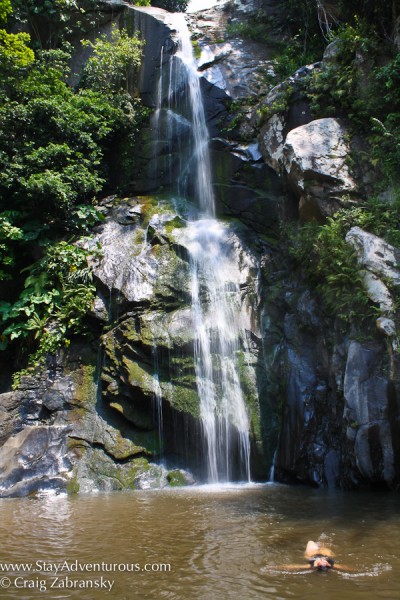 Also in this episode of my Mexico Travel Journal we visit the Botanic Garden, a great and refreshing retreat and one of the popular things to to do in Puerto Vallarta. And also, discover an insider tip, the chance to enjoy the (very) local drink – Raicilla – a cousin of the famous Tequila in the state of Jalisco.
Stay adventurous, Craig
For 2017, the Mexican March Madness will showcase the Bitacora, my Mexico travel journal, chronicling my time through the Riviera Nayarit and then Puerto Vallarta across 12 episodes. All the videos have been uploaded to YouTube and will be showcased this March. All videos are property of Visit Mexico and I was compensated for my work.