Welcome to the 'Staying Adventurous' Podcast
Come along for the adventure, and learn the mantra "stay adventurous" is not just the mindset for travel, but the mindset for life. On this show, host Craig Zabransky will bring to life the world's best destinations and show them to you through a different lens. Listen in as he shares his thoughts to invoke emotion in your heart and soul and as he inspires us to take and make adventure in Your lives.
What's inside a Staying Adventurous Podcast Episode?
Each episode includes:
Craig's thoughts on the destination
Recaps and highlights from his adventure / itinerary
Live interviews with locals and tourism operators
Travel tips for the destination including where to watch the sunset, what to eat and more
The special mindset moment (a travel souvenir) we can all take home with us, they are gifts from the road
And more….much more
So let's all hop on-board for some to learn, laugh and love our way across the globe with the constant reminder and purpose to Stay Adventurous in life.
Where is the Staying Adventurous Podcast Heading Next?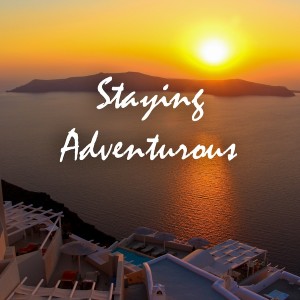 We are starting with a look inside Costa Rica, since Costa Rica was Craig's first trip on his 11-month travel sabbatical that completely changed his life.  The podcast discusses his most recent trip and focuses on the reminder to Stay Pura Vida. Afterwards you can expect a podcast every month starting in the fall of 2015. The podcast will explore everything from lesser visited destinations such as US state capitals to iconic places such as the Greek Island of Santorini. Of course we will also spend plenty of time inside Mexico too.
There is so much for the world to experience, but now with the Staying Adventurous Podcast along with his the Travel Photography and posts, you will find yourself focusing on the adventure aspect of life and always aim to stay adventurous not just when traveling, but in life's everyday.
Sign Up for the Staying Adventurous Podcasts
To sign up for the feed:
Current Episode 69
Find More in Fargo, North Dakota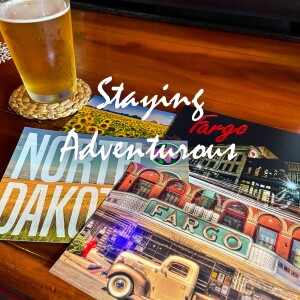 ________________________
Staying Adventurous Travel Podcast Published Episodes
Sponsorship of Staying Adventurous
 If interested in working with Stay Adventurous and the Staying Adventurous podcast with placements and/or sponsorship of the podcast, inquire at Craig@StayAdventurous.com