Aguascalientes is not on the short list for lots of travelers as places to visit in Mexico. These days it's more of a transport hub and industrial base than a tourist city. There's one major reason to visit though: the Museum of the Dead (Museo de los Muertos). No, it's not about narco battles or grisly accidents. It's about the culture of, and celebration of, death in Mexico through the ages. With well-crafted exhibits and a few priceless artifacts, it starts with the earliest civilizations of these lands and proceeds through to modern times.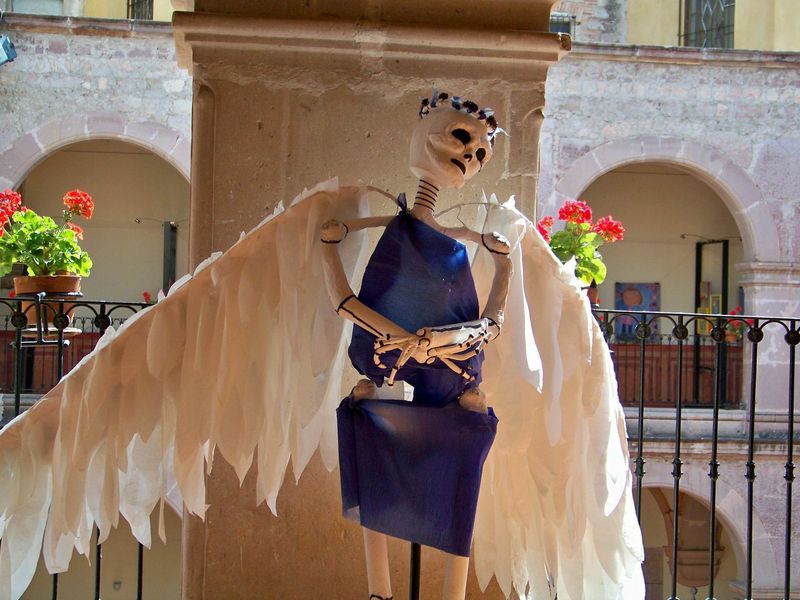 Wandering tribes, Olmecs, Toltecs, Aztecs, and Mayans all had interesting relationships with death and that has continued to Day of the Dead and the inspirations from the artist Jose Guadalupe Posada, who was born here. (The artist also has his own dedicated museum in town). More than 1,200 permanent items and rotating exhibits make this a creepy but fascinating visit.
Best Mexico Travel Tip
Be sure to check out the naughty section, with Catrina-style skeletons in various sexual positions. It's $2 to enter, free Wednesdays, closed Mondays. The Day of the Dead is celebrated across Mexico (albeit differently) on November 1st and 2nd every year.
Mexico Location: Where is Aquascalientes, Mexico?
The Free and Sovereign State of Aquascalientes is located in the central of Mexico. The small state borders Zacatecas and Jalisco and the name translates to Hot Waters from the amount of Hot Springs inside the state.
-Tim Leffel
Tim has spent years living in Mexico and writes frequently about the country. See his long-running Cheapest Destinations Blog The World's Cheapest Destinations. You can find me on Twitter, G+, LinkedIn, & Pinterest – just search my name.