A few Christmas' ago my family and I wanted to go to an off the beaten path state in Mexico. We finally opted for the state of Hidalgo and got to travel in a hot air balloon, discovered some amazing haciendas (San Miguel Regla and Santa Maria Regla), ate pastes which are the local "empanadas", but mainly we got to experience this amazing natural rock formation cascade called the Basaltic Prisms (Prismas Basaltico). Such formations are only a dozen places in the world where you can find them in the state of Hidalgo, Mexico.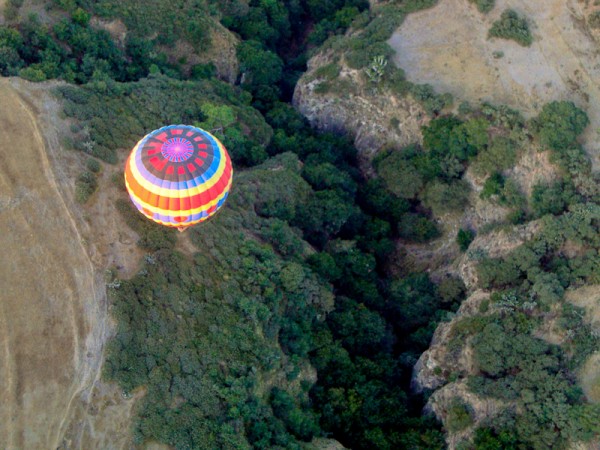 Around the Prismas Basalitico, there is a park so you can zip line your way across or walk around, have lunch, even shop while you enjoy the beautiful scenery. Huasca de Ocampo is nearest town to the Prisms; I do recommend you stay there for at least one night, picturesque little Mexican town.
Best Mexican Travel Tips: Things to do in Hidalgo
A visit to the Basaltic Prisms is a must and it is one of the natural wonders of Mexico (a country with many). The state contains a number of ecotourism, cultural and archeological attractions including the Huasteca area, the ruins of Tula, natural hot water springs, old haciendas and mountain ranges to discover.
Mexico Location: Where is Hidalgo?
The State of Hidalgo is in relatively central Mexico and is bordered by San Luis Potosí and Veracruz to the north, Puebla to the east, Tlaxcala and the state of México to the south and Querétaro to the west.
-Ana Sofia
Ana Sofia Diaz Duran is passionate Mexican who has devoted her life promoting the place where she grew up. After living in over 8 cities, 4 countries and 3 continents, Mexico will always be home and her favorite place in the world. You can find here on twitter: @anasofiadd
This post is part of the Mexican March Madness 2015, a look at the 31 United States of Mexico in the 31 days of March. Don't miss a state, sign up for email updates > here.