Welcome to the new Series "A Taste of Asia – An Asian August."
Ok, so will this be All Asian posts All August?
No, expect just seven posts focused on Asia this month. It's been sometime since I traveled to Asia, but after giving advice and suggestions on destinations in both Thailand, and Bali earlier this year, I wanted to provide more Asia on the site. So I thought a "taste of Asia" this August was a perfect fit. I called it An Asian August.
A taste? what do you plan to cover?

I plan to diversify. You can expect continuation of other series such as Sunset Sunday posts and a Where to Stay?. And you can also expect narrative tales of adventure and a few photo essay. I even have a special guest post from a veteran traveler who doesn't blog, but did for me.
Ok, but Asia is the largest continent, what destinations will I taste?
I even diversified here as well. I decided to provide you with posts from the Middle East, East Asia, and South East Asia including some of the best Asia destinations. The reader will be able to enjoy pieces on Jordan, China, Indonesia, and Thailand. I also plan to highlight some videos via TripFilms on three destinations I want to visit.
Sounds great, what is the schedule so I can mark my calendar?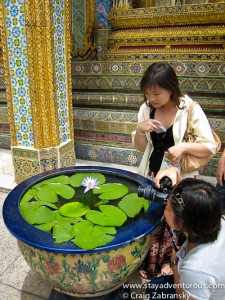 Why mark you calendar when you can subscribe to updates via RSS or email and you'll never miss a post. (hint: see subscription sign – right column of the page) But, just to be aware of the posts and expected dates, I outlined them below.
Jordan
Thailand
Indonesia
China
All Asia
Again, it's a taste of Asia, hope you enjoy it with me this August (and a little September too)
Stay adventurous, Craig