It was a three hour excursion and probably just  enough time to explore the town. So I grabbed my camera and my hat, headed to the beach and boarded the boat. From the  sands of the Las Majahuitas Resort, a place with a wonderful sunset,  we pushed off to sea. Next stop Yelapa.
The ride is nearly an hour from Puerto Vallarta, but it's just fifteen minutes from Majahuitas. Yelapa, the beach town, is only accessible by boat and is a popular day trip. But more exists than sand, sun, and cervezas.
We arrived at the dock in Yelapa with instructions to meet on the beach by 2pm. I planned just one hour for the beach, so I had two others to use to explore. My agenda, walk the town and build up a thirst to enjoy a cerveza on the beach. It sounded perfect.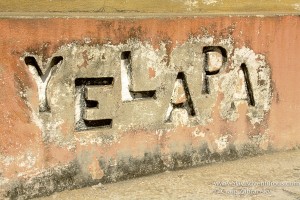 First up, I decided to climb.
The Mountains of Yelapa
Much of the town is built on a mountainside. So instead of the path to the beach, I made a right and started to climb up further into where the locals live. On my walk I snapped some images
The River in Yelapa
My second hour arrived and I decided to head deeper into the jungle along the banks of the El Tuito River. In dry season, water was barely visible, but when I noticed the size of the sandy riverbed I was able to grasp this was no small stream. I headed down deeper into the back country and eventually crossed over a large bridge to walk back on the other side. These photos are from that walk.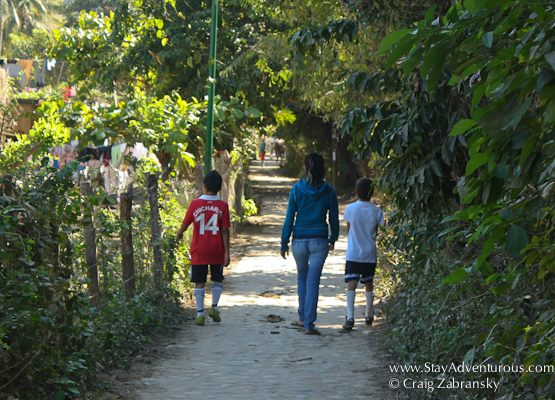 After this, I finally headed to the beach for that simply cerveza and passage back to Las Majahuitas. A worthy expedition.
Tip: There is a hike to a waterfall, but realize if you go in dry season, the views will not be comparable to the water in "green" (rain) season.
Stay adventurous, Craig
This post is part of the Mexican March Madness of 2012. Also, I'd like to thank Las Majahuitas Resort for providing passage to Yelapa.