We are starting off the year on Staying Adventurous with Adventure.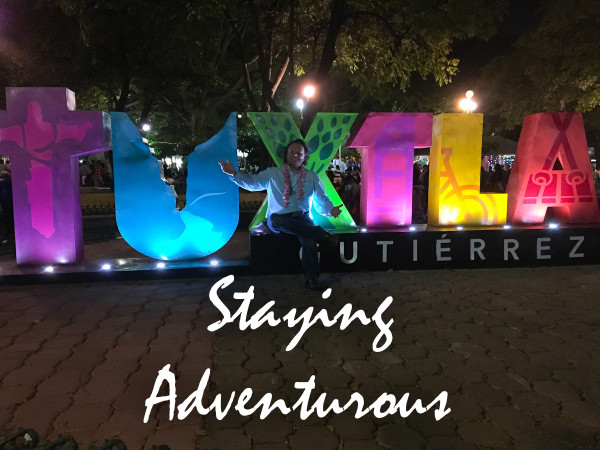 The quest to Stay Adventurous is an easy task in Tuxtla (for the adventurous) with a plethora of world-class outdoor activities that include Rappel, Caving, Canyoning, Hiking, Mountain Biking and also plenty of culture and cuisine to explore and appreciate.
Most adrenal activities are just minutes outside the city, the capital city of Chiapas and in this episode we tackle them all. Listen in to learn about the two national parks of El Aguacero and its waterfalls along with Sumidero Canyon, tour the nearby magic towns of Chiapa de Corzo and the mural city of Copoya with the Christ of Chiapas, and experience the world famous Sinkhole of Parrots along with caves behind the Chorreadero Waterfall.
An incredible journey and a destination to add to your travels, since there are so many things to do in Tuxtla, Chiapas.
This is the latest podcast, episode 27, click here to see a list of all the places on the > Staying Adventurous Podcast. Click here to subscribe via iTunes or here for Stitcher.
Podcast Shownotes
Stay Adventurous Stories
Other Stories
Places Mentioned and Explored
Tour Companies
Where to Stay in Tuxtla
Episode Sponsors