Spring Break. Judging already?  How about "Spring Break in Cancun?" Nearly everyone has his or her opinion. For some, it is a turn-off, for others a turn on, and whichever you believe, many people want to experience it at least once.
Well, I went twice. Yes, surprised?
 College Spring Break
Well, my first Cancun spring break was in the 90s. The world was a different place especially since social media was non-existent and no I didn't have a camera either. Actually, for many of us on that adventure, it probably served us better not to have evidence of the episode. The chaotic chapter that is Spring Break is something I will always remember or thankfully forgot because of mi amigo – Don Julio (tequila).
The Return to Cancun
While working in Mexico City, a friend of mine confided he had never had a "real" spring break. We decided to turn our consulting lifestyle hotel loyalty points and frequent flyer airline miles into a weekend escape from the city. I returned to see a very different Cancun. But regardless of all the MTV stages, shows and Girls Gone Wild videos … the beach was still as beautiful as I remembered it.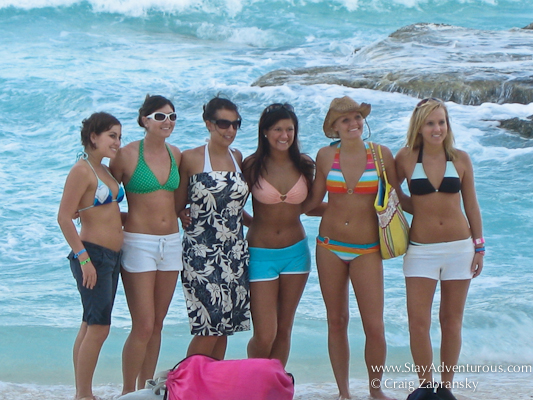 Stay adventurous, Craig
This concludes this winter's Beach Thursday Series. Hope you enjoyed viewing a beach each and every Thursday to keep you warm through this year's long winter. Hopefully spring, as the calendar promises, is right around the corner.