'Cielo' is the Spanish word for heaven, and also of the celestial name of a divine paradise that surprises visitors, hidden among the Northern Mexican landscape (normally expected to be dry, arid and desertic). El Cielo biosphere reserve is probably one of the best hidden gems of Mexico and the entire world.
The first stop should be the capital of the state: Ciudad Victoria (literally, Victory City) where I would retire when I'm old to live quiet days around clean, typical Mexican streets. The people -famous for a singing tough accent- are so hospitable you can expect them all to be your true friends to cherish for life instants after meeting them. Be prepared to be invited to the kitchen, to share whatever they are celebrating that day. Worry not; they live for party, music and good food.
A pleasant drive from there to Gómez Farías will get you to the heavenly oasis of El Cielo, full of exhuberant vegetation and fauna that are protected as the immense heritage they represent. This is nature in abundance like you'd never seen it before.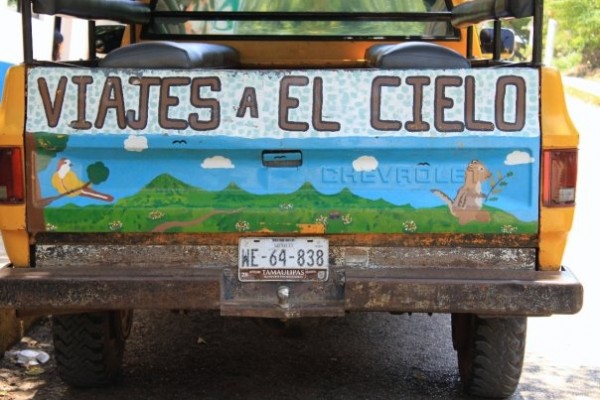 Best Mexico Travel Tips: What to do in Tamaulipas
Surrender to adrenaline and don't miss the breath-taking landscape of El Cielo from the zip-line. The force of the jungle is right beneath, where you least expected it to be. Walk, hike, breathe…and then ask for La Bocatoma, an incredible lake of turquoise color (literally, turquoise) where you can eat fresh 'acamayas' or river shrimps, prepared by the minute they way you want it. Finish the day at La Morita, where the mangos (and the mango pies) are the very best in the world.
This is also the birthplace of gorditas (gastronomic delights made out of tortilla dough and filled with Mexican delicacies), try the ubiquitous 'Doña Tota' or the more original 'El Tigre'. Lose weight before visiting: you won't stop eating.
Mexico Location: Where is Tamaulipas?
The state of Tamaulipas located in north Mexico and bordered by Veracruz; to the southeast, San Luis Potosí; to the southwest and Nuevo León; to the west. It is also on the US border with the state of Texas and along the Gulf of Mexico.
-Jesus
Jesus Catalan spends his life exploring and promoting his country of Mexico. He is a blogger with an affinity for tacos and can be found on twitter @jcmex
This post is part of the Mexican March Madness 2015, a look at the 31 United States of Mexico in the 31 days of March. Don't miss a state, sign up for email updates > here.