The Sunset is a shared experience. It's special. And regardless of where we are in the world, we all share in this daily delight. It marks time and memories. For me, it's magical.
Simply stated, the moment represents the end of a day, but on those special days it represents more. It is a time to pause, reflect and even give thanks. It slows down the day, seduces and surprises. I love the sunset moment so much; I started the Sunset Sunday Series on my site
Through the growth of Sunset Sunday each week, I noticed I am not alone. Not alone in my stories, not alone is my photography, and certainly not alone with my love for the sunset.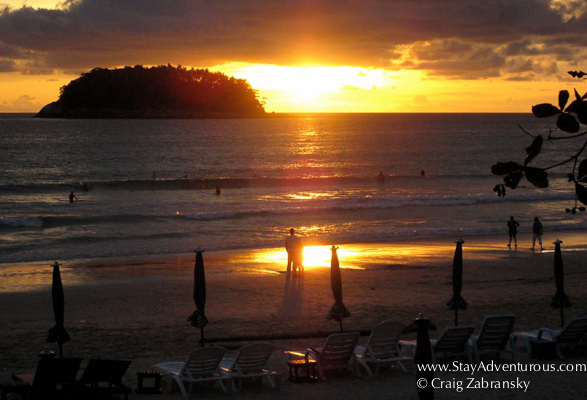 For many of us the Sunset is special. And that is why I encourage and offer with open arms others to be a part of it. So, if you want to describe a special sunset moment and share it with my audience  here is how you do it.
Submit a photo of your sunset moment (600 x 400 is preferred)
Write a 300-600 word post relating to your sunset moment.
Be sure to include; the location, your thoughts/emotions during the sunset moment; and what made it special (they all are).
Send an email to me at craig@stayadventurous.com
Finally, include a short bio and a link (if desired) to your website, blog, and twitter.
I took my first guest post in September 2010 and have posted over 50 since and I am looking for more, especially ones to further detail a Sunset Sunday Map of the world.  So, there will be plenty more and hopefully one of yours. I look forward to hearing from you. Until then, enjoy all the special sunset moment.
Sunset Sunday – Guest Posts
2021-23 Sunset Sunday Guest Posts
2020 Sunset Sunday Guest Posts
2019 Sunset Sunday Guest Posts
2018 Sunset Sunday Guest Posts
2017 Sunset Sunday Guest Posts
2016 Sunset Sunday Guest Posts
2015 Sunset Sunday Guest Posts
 2014 Sunset Guest Posts
2013 Sunset Guest Posts
 2012 Sunset Guest Posts
2011 Sunset Guest Posts
2010 Sunset Guest Posts
Stay adventurous, Craig