For this staying adventurous podcast episode we are off to the coast of  vacation land, as we head north to appreciate the quaint hamlets, coves, and islands off the coast of Maine. Listen in as we discuss, Portland, sail history from Rockland aboard the Victory Chimes and cover more through the coast of Maine.
Listen in to my thoughts from my travels along with three interviews. The first is from a local restaurant owner who serves up a most popular lobster special in town, next hear from the captain of the largest passenger vessel under a US flag and come aboard a US National Historic  treasure the schooner Victory Chimes. Then finally let's spend time learning the craft of cocktail making first hand with a local mixologist.
Also, as always expect the staying mindset moment, my top 3 travel tips, the special sunset spot and also the what to eat all from my time on the  coast of Maine.
Staying Adventurous Podcast Shownotes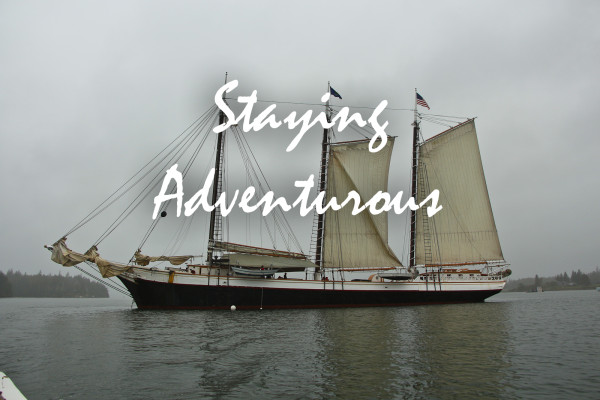 Stay Adventurous Stories
 Interviews
More Places Mentioned
Transportation
Episode Sponsors
Special thanks to the Maine WindJammer Association for hosting for my adventure onboard the Victory Chimes.