Hopefully you had yourself a wonderful  St. Patrick's Day celebration this year. It's one of my favorite holidays and a great way to celebrate Irish culture. Yet, not until I visited the Emerald Island for the first time did I know how wonderful the people and places of Ireland are to explore. 
And although it took me nearly 15 years to return I recently made a trip across the pond and visited Dublin once again. On my adventure, I returned to familiar places and visited new ones.  I drank the tea, the whiskey and the Guinness. I walked the greens , the cultural centers and crawled its pubs.  But most importantly I met the folks of this fine city.
Staying Adventurous

 

in Dublin
In this episode of the staying adventurous podcast Listen in to my insights and suggestions about the popular tourist attractions and some of the best things to do in Dublin. Also, hear from locals about some of the favorite places in the city. And as always hear my top 3 travel tips, my sunset pick, and the staying Adventurous mindset moment. 
So pour a pint of  Guinness and listen in to learn some of the best things to do in Dublin and discover why Dublin is one of those European cities worth a visit.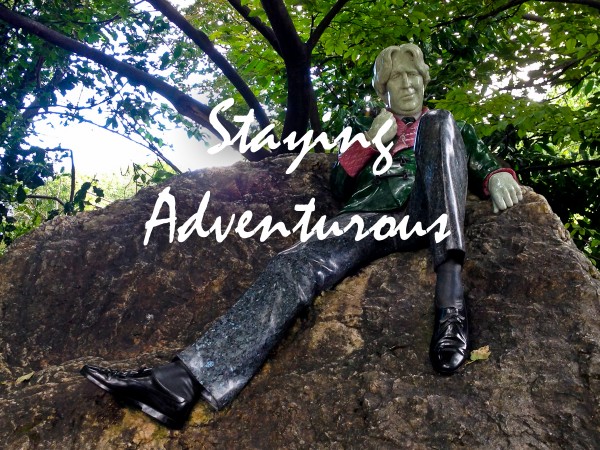 Podcast Show Notes
Stay Adventurous Links
Interview Links
Places Mentioned to Visit in Dublin
Sponsor / Media Partner
Stay Adventurous, Craig
This is the latest podcast, episode 22, click here to see a list of all the places on the > Staying Adventurous Podcast. Click here to subscribe via iTunes or here for Stitcher.
*the Book of Kells; it is estimated it was written about 800 AD. ( I may not have the date accurate in the podcast, but then again no one is sure 😉