Back for its 6th year, the  Stay Adventurous Travel Calendar  showcases images from Mexico travels for the 2019 calendar year. The selected destination may not come as a surprise, but a few of the destinations or images might surprise you or at least allow one's curiosity to grow about the magic and mystery of Mexico.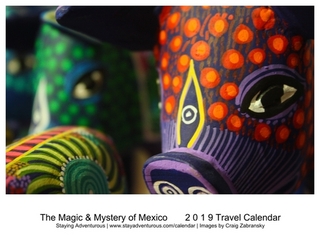 Order a copy (or ten) of the 2019 Stay Adventurous Travel Calendar today and let's explore this incredible country
The Magic and Mystery of Mexico
This calendar highlights both popular tourist destinations such as Riviera Maya, Cozumel, and Puerto Vallarta and also allows us to dive deeper into destinations and Mexican states such as Colima, Chihuahua, Chiapas and others.  All twelve months showcase a unique location and currently have a current Staying Adventurous Podcast episode to allow listeners to learn more about what to do, see, eat, etc.. in the location or will have a podcast episode released in 2019.
So, take this as the opportunity to learn more about Mexico and appreciate the wonders of a country labeled as  "A World of its Own"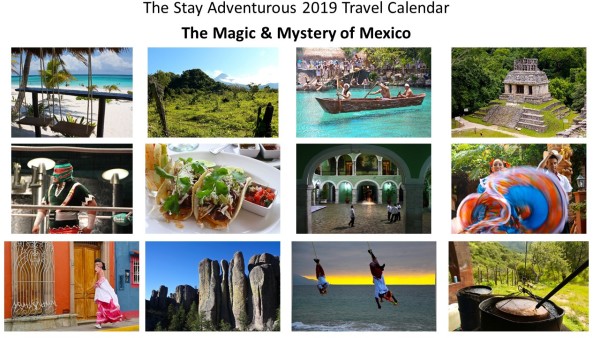 Staying Adventurous Podcast
Each month has a different state or "location" and current relating Staying Adventurous Podcast episode or its in the works.
So make this year as the year to learn more about the magic and mystery of Mexico and order your calendar today.  This great gift idea anyone and everyone your list (friends, family, co-workers, or even yourself) is on sale, 25% off, until Dec 18th. Order your copy today.

Stay Adventurous in 2019, Craig