Time to get into the water and get wet.  Summer time means put on the bathing suit and hop in for a swim.
Let's face it, we all typically find ourselves in or by the water at some point in the summer. We take a trip to the lake, spend time at the beach, or imbibe poolside cocktails with a backyard barbecue. All because – summer. And with water a focus for recreation, rest and relaxation, we need to be able to swim to best enjoy it all. So as we swim our way through summer,  let's dive in and discover swimming in new ways and realize it is much more than just a summer activity.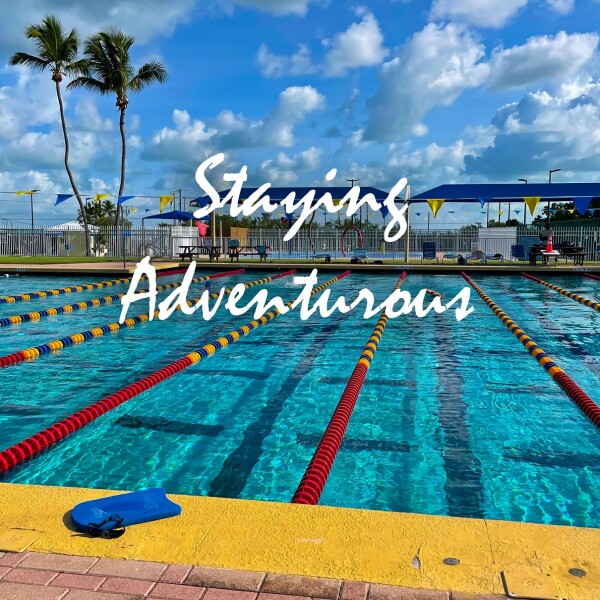 Staying Adventurous Podcast Shownotes
Staying Adventurous Interviews
AdditionalPodcast Mentions
Staying Adventurous (Swimming) Podcasts Mentioned
these podcasts would not be the safe without some sort of "swimming." Most of these episodes were mentioned in the podcsst.
Staying Adventurous Sponsor