I love watching the sunset because it is a shared human experience. It happens every day, it happens everywhere,  and every one of us can enjoy it.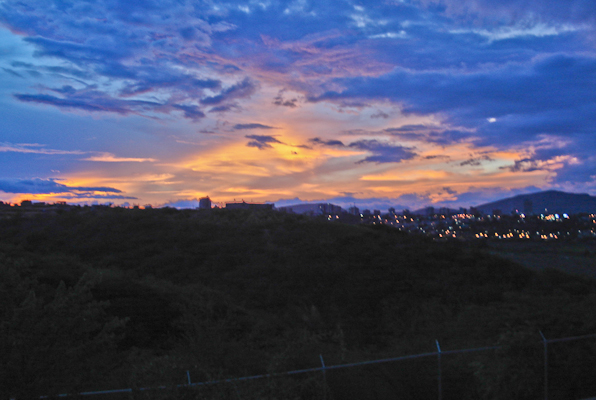 Recently, I asked a Venezuelan friend living in Mexico for a sunset image to highlight the beauty inside Venezuela. She responded with a photo and also gave me a little insight to her thoughts on the recent developments inside her country. In her response she wrote … "the whole situation has my heart jumping, it is awful, sad and we feel helpless. I owe you a Venezuelan sunset, maybe now is the time because you are right, it is a great country and Venezuelans are, overall, nice and warm people…"

I have no doubt Venezuelans are nice people, just like any people from any nation and now is the right time. This week, Sunset Sunday  visits the city of Barquisimeto in central Venezuela.  As we imagine the moment, let's also send some peaceful, happy and healing thoughts to our fellow sunset watchers in Venezuela today. Happy Sunset Sunday.
Stay adventurous, Craig
Marhu Barreto, the photographer can be found on twitter @marhubarreto