Brazil was on our visiting list for a long time. Our friends have been telling us that their best vacation was in this country. We liked their stories about the amazing landscapes, beautiful beaches, and amazing sunsets.
Now, Brazil is a big country, and we decided to head northeast. We selected the amazing city of Fortaleza as our headquarters. We spent an amazing two weeks in this region, but there is one day that we will remember.
After a couple of days in the city, we decided to rent a car. Our choice was a Toyota Land Cruiser, which served us well. The car was amazing, but it was a roof rack, a must-have addition for any car, especially if you go on a vacation where you plan to cover many miles.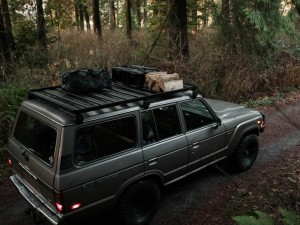 Day Trip to Jericoacoara
Jericoacoara is about 300 kilometers away from Fortaleza, which means that we had to get up early. Jerry and I both like adventure, and that wasn't a problem for us. It was around 7 AM when we head to our daily trip, and we arrived at Jericoacoara several hours later.
Now, the place itself is a small fishing village, but it is very peaceful and has a beautiful beach. We enjoyed the entire day, and the locals recommended to stay for the sunset. They were correct.
As it turns out, many people come to the "Sunset Dune" to watch the sun set behind the horizon. Fortunately, it wasn't crowded the day we went there. The dune is on the west side of the village, and we made sure to position ourselves at 5 PM. We bought a bottle of wine and got a couple of glasses. I felt a bit tired until that moment, but the minute I sat on the sand, the only thing I could feel was tranquility.
It is amazing how watching a beautiful sunset can make you feel better immediately. The first time I noticed was the unique water reflection. I could swear that I have never seen such a magical mixture of colors. It was like watching a painting made by a professional. Not an expert in meditation, this is the ideal place to relax.
We didn't talk much while we were enjoying our wine. It was like we both wanted to make the maximum out of every moment we spend in Jericoacoara. Jerry and I both have stressful jobs, and sometimes it is hard to turn off and relax. However, when we arrived at the dune, we acted as if no one else existed but us and the beautiful sunset.
– Selena
Selena is an accountant from Vancouver, Canada. She loves her job but dreams of becoming a travel blogger. Selena loves visiting unusual destinations and amazing beaches. Now another sunset from Brazil is on her list, the  sunset in Rio de Janeiro.