The days, filled with adventure, spent in Tuxtla Gutierrex will always be special to me. And such another incredible journey deep into Mexico would not be complete without a memorable sunset. Fortunately for me, my time in Valle Bonito proved up for the task.
On a day that started with a descent down the seven hundred plus steps to the El Aguacero Waterfall biosphere reserve followed by a rappel down into the sink of parrots, we headed to Club de Vuelo "Valle Bonito" after lunch (let me remind you Mexican lunch is between 2-4pm). Then once fueled up we were all off to the next adventure – to take flight in an Ultraligero before the sunset.
Ultraligero essentially translates to Ultralight Aircraft in English. The machine part aircraft, part hang glider (my opinion) is essentially a two-seater single prop plane with a "hang glider top" for steering. At the Club de Vuelo "Valle Bonito" Captain Richie (Ricardo) took up one passenger at a time to view the beautiful valley views and sinkholes from above. Thankfully he speaks perfect English along with his native Spanish to provide a smooth, descriptive flight…although he does talk with his hands too – but don't be nervous.
Richie recommends a flight earlier in the day to avoid the afternoon winds that may make flights unavailable, but we were fortunate enough to appreciate the views from above at sunset. The moment made for a perfect ending to another adventurous day in Tuxtla Gutierrez, Chiapas. Viva! Happy Sunset Sunday.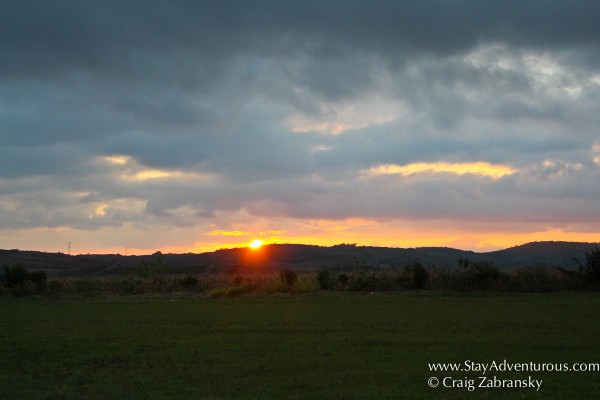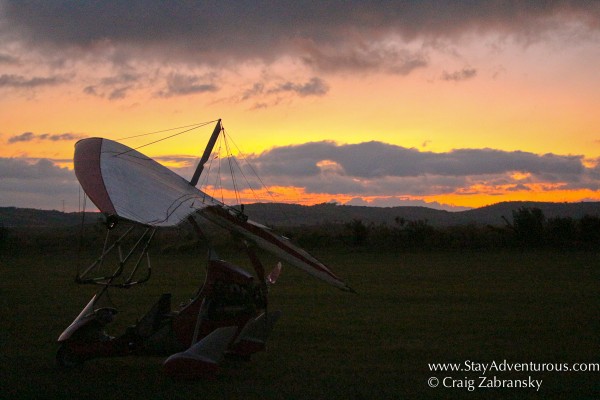 Stay Adventurous, Craig
Special thanks to Captain Richie for an insightful and memorable flight and also Tuxtla Tourism board for hosting me during my stay in Chiapas prior to attending ATMEX 2017.