"I am taking a beach day," are not often words spoken by many visitors to Santorini. The island is about the truly breath-taking views (from its beauty and the steep climbs), staying luxurious, and those special Santorini sunsets.
Then, what about Santorini's beaches?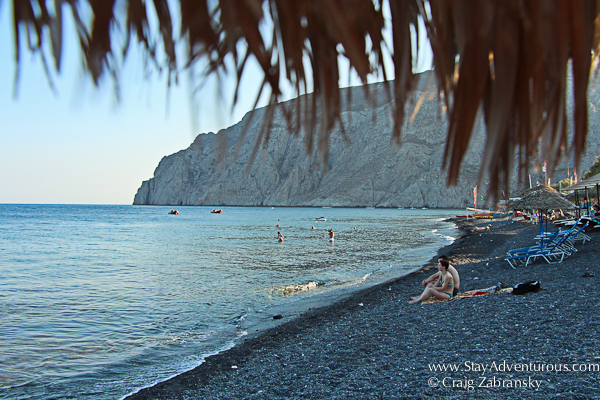 Well, the island's beaches are not known to be the most idyllic or the most famous of the Greek islands, but they are certainly worth a visit.
Kamari Beach, Santorini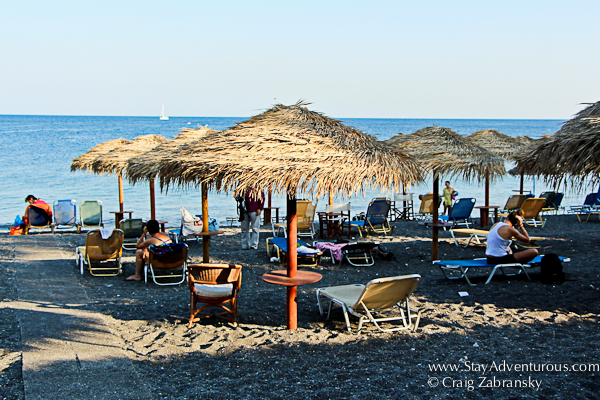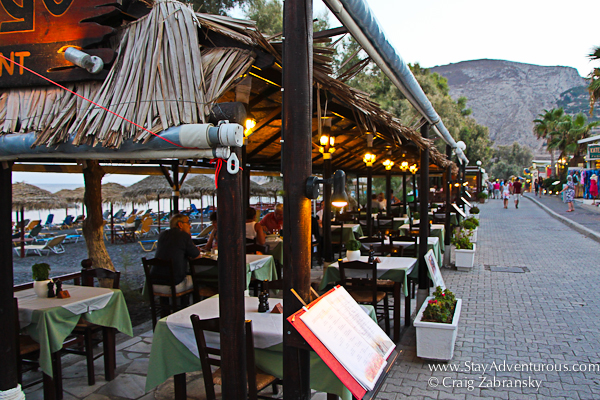 On the east side of the island, a few minutes by bus or taxi from Thira (the main town on the island) visitors can find the most popular beach town of Kamari. Santorini certainly isn't cheap, but the Kamari is not expensive. The town itself offers a long stretch (2 kilometers) of competing and reasonable seaside restaurants plus plenty of access to lounge chairs (at times offered by cafes if you dine with them or) for purchase. They are a good idea since the sand, although unique, can also be a bit rocky at times.
The beach retreat also offers a chance to take a swim in the crystal clear water. It is certainly refreshing to not just look at the water (such as from the cliffs on the west side of the island) but also dive into the cool, crisp, water and enjoy it.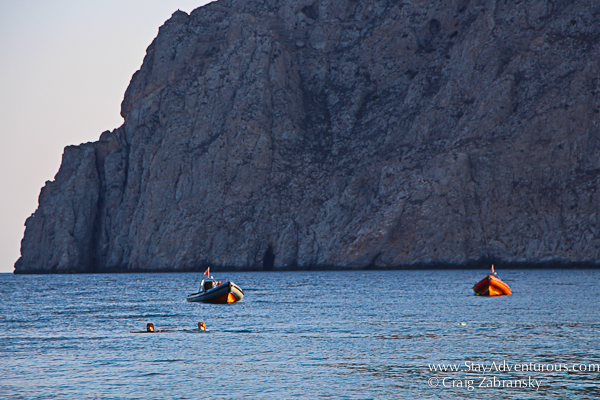 And then there is the famous black volcanic sand. It may not always be perfectly smooth, but it certainly impresses at the water's edge. If you haven't seen or experienced black sand in places such as Bali or the beaches of the Osa Peninsula in Costa Rica, definitely make sure you visit Kamari when in Santorini for that alone.
Stay Adventurous Travel Tip:
When traveling to the beach from Thira and crossing the island, plan a stop along the way and visit one of the local wineries. I visited the award winning Estate Argyros (best to call ahead and reserve a time) and fell in love with the Assyrtiko grape. It became the perfect compliment to celebrate Santotrini's Bucket list sunset.
Stay adventurous, Craig
 this post is part of the 2015 winter Escape and Beach Thursday Series.