Happy New Year Sunset fans and welcome to another year of Sunset Sunday memories and magic to appreciate.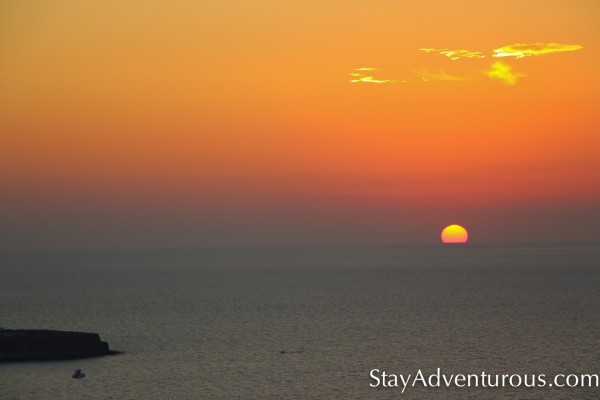 Sunset Sunday 2014 Recap
What a magical and memorable year for sunsets 2014 turned out to become. With forty-eight sunset posts across 5 continents (including ten sunset guest posts), the year reached the milestone of 200 Sunset posts and included many of the series most memorable images and stories.  Plus, it introduced the Sunset Mindset, as the 2015 Sunset Sunday Calendar demonstrated how the proper mindset obtained from appreciating the sunset can be transferred to the proper mindset for life.
And many of these images located in the 2015 Sunset Calendar appear in the final four months of the year. So they are included in the year's third video recap.
Sunset Sunday 2014 Video Recap pt 3, Sept-Dec
Sunset Sunday in 2015
In the new year, the Sunset Sunday Series will certainly continue. Last week, I posted the first with a sunset message in the sky. The sunset talks to me, it is my time to relax and reflect. It still does what it did when I started the series in 2010; it surprises, slows and seduces. And as long as that continues, so will the series.
So let's toast to a new year, and new sunsets. Happy Sunset Sunday.
Stay adventurous, Craig
To see where Sunset Sunday has been – click list of sunsets, or click on the Sunset Sunday Map.
To be a part of Sunset Sunday Series on Stay Adventurous, click – Sunset Sunday Guest Posts.
To Own a piece of Sunset Sunday – Order the 2015 Get the Sunset Mindset Calendar