Romance seems to be everywhere in Mexico and the beaches of Puerto Vallarta are no exception. At times it can even be written in the sand. This couple walks away after drawing a heart on the beach.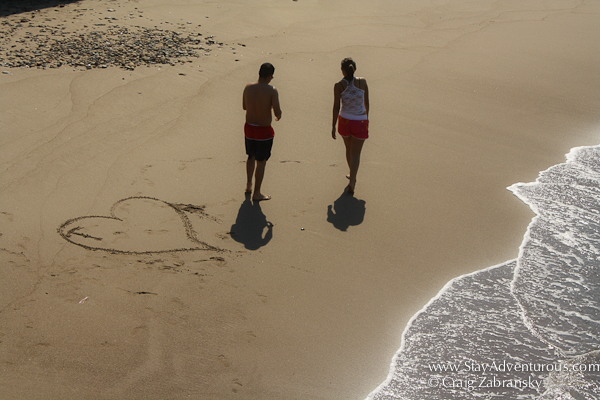 Yes, Puerto Vallarta provides a great opportunity for romance. In fact, the most popular beach in town  is located in the zona romantica – the romantic zone.  It is in the old part of town.  Spend an afternoon there, listen to the mariachi, take in a cerveza at one of the many talapas on the beach and watch a Puerto Vallarta sunset.
Stay adventurous, Craig
This post is part of the winter 2012-13 Beach Thursday series. Enjoy a beach post every Thursday to keep you warm all winter long. Also, this image is part of Mexican March Madness 2013. This year it is 31 photos in 31 days.