Videos. I posted twelve travel videos in 2011, but I helped create only three of them. I'll do more in 2012. Promise. I plan to make it one of my resolutions for the new year.
I largely used videos to help tell the story in a few of my destination series. I gave, you, the reader a chance to see more than photos and read my experiences. And before we begin 2012, I wanted to provide a recap of what was (and is) available from 2011.
Destination Series – Mexican March Madness Videos
As part of my Mexican March Madness series, I focused on Beach Thursday posts and highlighted many Mexican beaches.
With Three Mexican Beach Films  you viewed the golden sand beaches at the Acapulco Princess, visited the fiesta filled beaches of the golden zone in Mazatlan, and also swam at the Mayan ruins of Tulum in the Riviera Maya.
Then later in the year, I worked with Wanderfly and "starred" in a video about one of my favorite destinations the Riviera Maya. Watch The Mayan Magic of Mexico and Me.
Also, I displayed a quick video footage of my dive in Acapulco, a bungee jump. See me free fall for twelve seconds.
Destination Series  – Africa All April Videos
In April I switched gears from Mexico and returned to Africa (in my posts). My stories, about the Africa adventure took you through five countries in the southern part of the continent.  I only scratched the surface of the continent. Africa is a big place. Huge.
Afterwards, I started to read and learn more about other destinations in Africa. It seemed exploring "raw" Africa, pointed to an adventure through West Africa.
It is still on my wish list, but I selected Three West African Films  to give people (and me) a sense of an adventure through that part of the continent. See Cameroon, a passage across Lake Volta, and journey through Mali and Burkina Faso.
July 4th on the Hudson River 
To celebrate the 4th of July and Independence Day in New York, I provided a 30 second video of the Fireworks on the Hudson. Some of the best fireworks in the world from one of the best cities in the world. Enjoy.
Destination Series – A Taste of Asia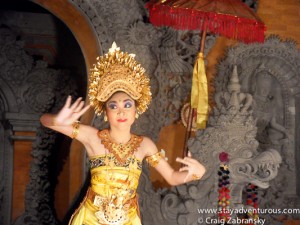 In August I turned my sights on Asia and created the series A Taste of Asia. Again I uploaded three films on destinations on my travel wish list.
The videos included the island nation of Sri Lanka, the Middle Eastern country of Lebanon and my top "bucket-list" country, Mongolia. To watch, visit my post My Asian Wish list
TripFilms Contest – Watch and Win
Plus, everyday on the right column of my site a new video of the day is available for you to watch from TripFilms.
And if you like videos or films, now might be a good time to check out Tripfilms as they are giving away a trip at the end of the year. To take a peak at the video (click on graphic) and enter the contest. Good Luck.
And stay tuned for more videos on the site. It's one of my 2012 New Year's Resolutions.
stay adventurous, Craig