Speaking about a classic personal blog, content for several months can be filmed in one day, while for a travel blog you will have to spend great effort, time, and money. But the result can be much more impressive! We have collected tips for novice travelers. Travel is a very global topic, so your content has to be extremely unique and catching. If you want to become a commercially successful traveler, this text is for you.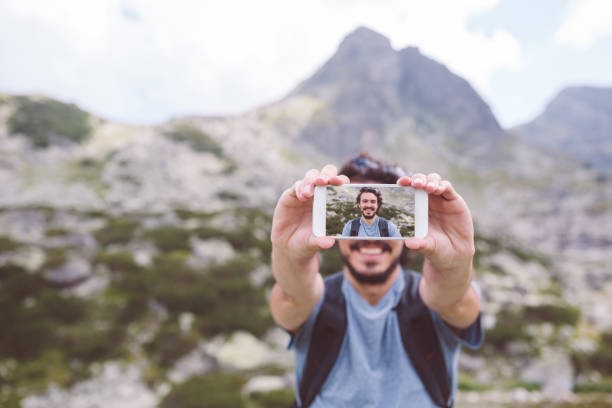 Look for Your Niche
Not every traveler and Instagram or YouTube user becomes a popular travel blogger. Select a style and manner of travel for yourself. For instance, a monstrously budget (or completely free) guide to the East or a super-luxury West, a food trip throughout Italy, or make Instagram Reels from the trips to the jungle with extreme adventures.
Tell Stories
As a rule, posts with informative material under the photo gain more likes, views, and saves. It is not a surprise because in them subscribers find informational benefits for planning their trips or receive a motivational boost or even a whole list of locations that are mandatory to visit. Tell your story about the Adirondack adventure or start keeping a Mexico travel journal. Or share information about how to get from the airport in Bangkok to Phi Phi Island for free, having seen all the sights, and give travel tips.
Do Not Be Afraid of the Limited Budget at the Start
Agreements with hotels and tour operators will not drop on your lap during your first few weeks of writing. So, either spend your funds and travel as much as you can afford or stay in your location and save up for a considerable trip.
If you select to be a local guide, then tell us what no one else knew about. Create a free website and become a city forester and broadcast legends and myths of old structures, streets, and trees. The main thing is to do it colorfully and as detailed as possible so that people believe your fairy tales, and then pass them from mouth to mouth.
Choose Another Hero to Show
Maybe you would rather not show your face in the video blog in the background of the Hollywood inscription or on the Hong Kong skyscraper – then "send" a hero on a journey. It can be anything: just select one object and add it to the composition of all (or almost all) their pictures. Animal travelers will get more views and likes – tested by guys who rode around the world with a hedgehog, and thousands of travel dog lovers.
Hang out with the Locals
You will need to establish contacts with the locals to make your blog not only unusual but also disarmingly informative. Tourist networking will bring some advantages. To begin, you will learn about the country from the inside out, perhaps even spend time like a local. Second, having demonstrated a sincere interest in people and their nation, you will find it easy to request a free overnight stay or at least supper. What is more, they will be able to show you locations that only locals are familiar with, and specifically hide them from tourist guides.
Editing Your Footage
The most interesting part of the story. Here you will have to pull yourself together so as not to push everything that you consider successful into the video. To begin with, we suggest focusing on the following principles.
The most important thing in editing is to create a complete story, and not to find brighter effects. And the sound series is essential: the atmosphere is conveyed by voices and sounds, and the mood is created by music. Perhaps in some cases, it will be necessary to combine two or even three video sequences on the screen to create the right mood for the viewer.
Use a powerful video editor app that will help to mount the video. Nowadays, there are a lot of great free video editors with numerous functions allowing you to edit videos and understand and how to make videos from photos. They are easy to learn. Numerous options for filters, effects, free music, and titles for your videos are available. As well as stabilization of the "shaking" image is for those who forgot the video stabilizer. You can edit, remove fragments, add voice and music, and combine several video sequences on the screen. Many online video editors are available if you are editing from your phone as well.
What Is the Most Important Thing in Preparing for a Trip?
Making routes! — that is how any experienced traveler will answer this question. A steep route is your guarantee of positive emotions and exciting adventures.
Step One: Seek Cool Places and Attach Them to the Map
First, we recommend making a list of interesting places and marking them with dots on the map. Where to look? Guidebooks, the UNESCO Cultural Heritage List, and travel blogs will assist you. Or chase down your own bucket list sunset spots or list of bucket list adventures.

Step Two: Connect the Points into a Single Route
After you connect all the marked points with a single line, it will become approximately clear where and in what order you need to go. Here are some rules of the ideal route for you:
The crossings do not last more than five hours and are optimized for the current weather;
The plans for the day are made correctly: they are rich in events and plans, but not overloaded;
Half-hour stops for a snack are planned. It is ideal if they are combined with local beauties;
There is clarity about where and at what time you will be ready to go to bed for a night's sleep.
Step Three: Design the Route
It is inconvenient to stick to the marks on the map. It is better to make a detailed table with the timing and a detailed description of the route.
Time Management for Travel Bloggers
Managing lifestyle and traveling is difficult when you are continually drawn outside for activities yet the obligations of operating your own business keep you inside. Here are some helpful time management tips.
Understand When You Are Efficient
Find out when is your most productive period. If you are at your best at midnight, then schedule this time for working and fulfilling all the important tasks.
Avoid Peak Tourist Season
This point follows from the previous one. Museums, excursions, and activities all take place as the sun rises, and you should do the same. Working late at night or early in the morning will still allow you to explore the sights.
Make a Task List
It is easy to get caught up in work or to overlook vital chores. Making a task list enables concentrating efforts and boosts efficiency. Divide the list into daily activities. Go out and play once you complete your work for the day.
Conclusion
Do not be afraid to take risks and lose. Get inspired by these top 10 travel vlogs. Success comes only after a series of hardships and mistakes. If you decide to stay in your comfort zone it will be much more complicated to become a professional. Take the time to come up with something original, and develop projects and strategies that will help you become a pro.