Traveling is incredibly exciting. But if you've ticked off some of your must-dos — or are a travel newbie and have no idea where you want to start — it can be a challenge to make decisions about your epic adventure.  So, if you need some travel inspiration (or just want to learn more about different parts of the world) then you can't go wrong with our suggestions. Here are six exciting destinations to add to your bucket list.
1. Antarctica
If you want to look beyond classic sunshine destinations, Antarctica should be top of your list. It offers something completely different from the rest of the planet, with snow, ice and a freezing cold ocean as far as the eyes can see.
You'll arrive by ship and get around on motorized dinghies, although the more adventurous can try going on a kayaking trip. Yet, the highlight of any trip to Antarctica, though, is the wildlife, the likes of which you just don't see anywhere else such as seals, whales, and penguins.
2. The Galapagos Islands
The Galapagos Islands are often dismissed by travellers as being too hard to reach and too difficult to explore. But there are ways to see them without having to worry about logistics — book a tour and let a knowledgeable guide show you everything.
Most of the plants, birds and animals on the Galapagos are unique to that area, so keep an eye out, and maybe bring some binoculars with you! Hike up a volcano, snorkel with turtles, and chat to the locals about their conservation efforts and way of life. It's a once-in-a-lifetime opportunity.
3. Iceland
There are a few places you can go to see the Northern lights, but nowhere beats the beauty of Iceland. Reykjavik, the capital, makes a great base, since it's not far from Seltjarnarnes, where clear skies mean you have a better chance of seeing the lights, or you can view our first timer's guide to viewing the northern lights in Iceland.
You're also a short boat ride away from Akurey, an island where you can watch puffin colonies, ducks and guillemots go about their business. Check out some of the popular Iceland tours if you plan on visiting soon.
4. Maldives
If you'd like the perfect mix of exciting and relaxing, look no further than the Maldives. Who said you had to sacrifice luxury for adventure? Stay in a bungalow (you can even book an underwater one) and spend your downtime stretched out on the pristine white sand, cocktail in hand.
As for activities? Dive in the clear blue waters and watch sharks and sea turtles swim alongside you, or snorkel by the beautiful coral reefs and schools of fish. Spot dolphins swimming in the waves and explore the island communities. You can even try surfing and paddle boarding.
5. Namibia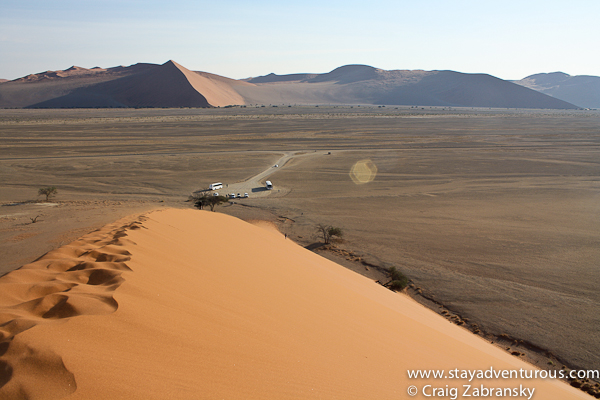 A starry night sky is magical no matter where you are. But it takes a certain kind of destination to make it extra special, and Namibia is that place. Head to the NamibRand Nature Reserve. Its cloudless skies and vast amounts of space mean it's a gold-certified Dark Sky Reserve, where you can observe to your heart's content.
There's also plenty to do during the day, with mountains and sand dunes to trek across, and wildlife to spot — look out for Hartmann's zebra and more.
6. South Africa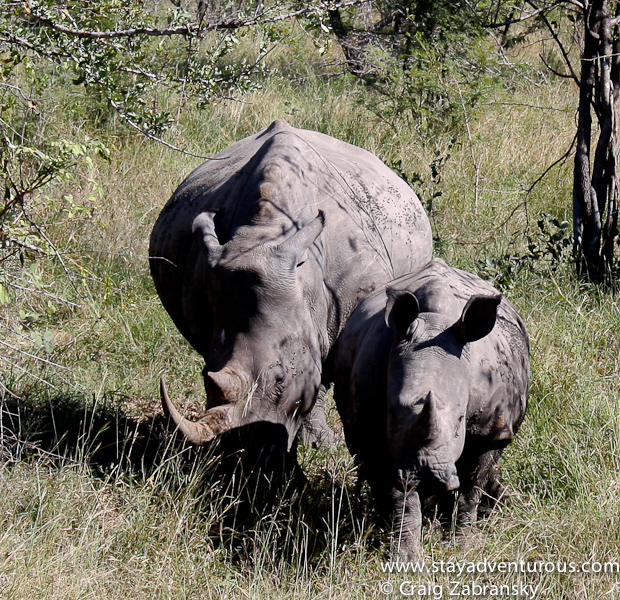 The diversity of South Africa makes it a joy to visit and means there's something to suit everyone's tastes, from cities and valleys to remote coastal spots.
If a safari is on your bucket list, then South Africa is an ideal destination for you to consider. You'll have the opportunity to see the Big Five (rhinos, elephants, buffalos, leopards and lions), as well as view the spectacular landscapes of Kruger Park in person. Why not combine your safari with some other sightseeing adventures to really make the most of your time?
Well, there are six destinations, which might you add to your bucket list? Let us know in the comments.