Dubai remains one of the destinations I plan to visit. The luxurious destination appears on my list of 20 destinations to visit in 2020s, but it seems more like a long weekend adventure, than an entire holiday. Of course, there are plenty of things to do in Dubai, but what other destinations should I consider after time in this fascinating modern marvel.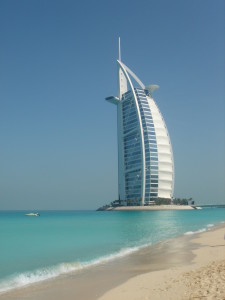 Of course any trip to Dubai from the states involves flights. How else would one get there? But the question remains where else cna I fly after enjoying Dubai? Well, what about Africa? East Africa?
Cairo Egypt
Often considered more northern Africa than eastern, but either way, Egypt remains one of the closest options from Dubai. Travelers can easily take a flight on Air Blue to Cairo, the capital city of Egypt. With its famous pyramids to visit and an incredible city of history to explore one can easily get "lost" exploring Cairo for days.
Yet, this is Egypt, so why not also take a cruise down the famous Nile River to explore more of the destination's ancient past with sites such as Luxor and the rich history along the fertile river way. And, if you really want to travel back in time too, set sail in a traditional felucca to sail on the waterway for a few nights experiencing star filled nights too.
Zanzibar
Saying the name just brings a smile to one's face. This exotic destination offers a chance to enjoy some of the most scenic and pristine Indian Ocean beaches off the coast of Africa. Plus, the coral reefs allows for divers to see over 500 species of marine life including the gentle giant – the whale shark from September thru December.
Simply that alone  may just be enough for many visitors, but for those appreciating the history, global commerce and the opportunity to ignite the sesnses, one can visit spice plantations. A tour can allow one to learn of its importance in history and also provide stimulation to the curious minds not to mention the smells and tastes to go along with it.
Serengeti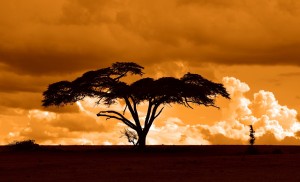 Well, why not combine a trip from the most luxurious city to a chance to explore an African safari. Of course, with many options you can remain in stay luxurious mode, although you will trade in modern architecture for glamping in a peaceful existence in the wild among the African animals.
Even in the dry season, travelers can continue to escape the heat with night drives to watch the Lions come and hunt during the great wildebeest migration. Also there is the opportunity to visit the Maasai in Kenya and nothing beats an east African sunset.
So these are a few places to consider as jumping off places from the Dubai into nearby Eastern Africa.  What do you think? Combine a trip to Africa with Dubai or does it combine too many cultures, customs and cuisines for one adventure. I am curious to know your thoughts.
Stay Adventurous, Craig