With its impressive landscapes, vast natural settings, coupled with with cities celebrating longer (and warmer) days, summer may just be the best time to visit Canada.
Here are five places north of the (US) border to consider for a summer getaway, so it may just be time to book a flight to Canada to enjoy what the country offers.
Niagara Falls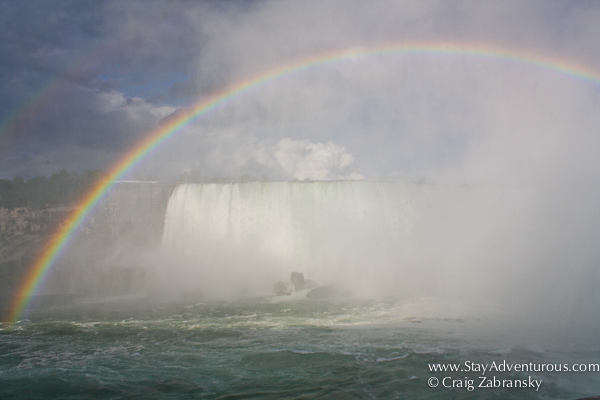 Chain restaurants and hotels may dominate this tourist town, but the trip to visit these majestic falls is still worth it if just for the chance to walk along Niagara Falls and appreciate the views.  Not to mention visitors need to make plans and select from the many Niagara Falls adventures that await such as Journey to the Falls, Skylon Tower, Maid of the Mist or the Hornblower ferry to the falls. and a night time stroll too.
Travel Tip:
Also make sure you take advantage of traveling to Niagara on the Lake for some theater and the plethora of vineyards in its proximity. Sample the ice wine of course, but also taste other quality varietals too.
Montreal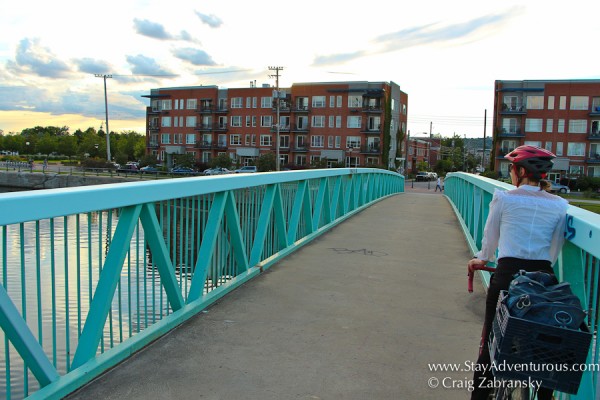 This cultured city with an incredible cuisine and an European feel thanks to its French roots (albeit not as strong as its cousin Quebec City) offers a unique romantic vibe even with its still recognizable industrial past. With the 1967 World's Fair still near and dear to its heart, a festival put Montreal on the global stage, the cosmopolitan city celebrates its longer days in full bloom with plenty of festivals and events each summer.
Travel tip
One way to experience the city is through renting a bicycle. Even a simple sunset bike ride through Montreal neighborhoods can lead to discovery of the riches of the city.
Churchill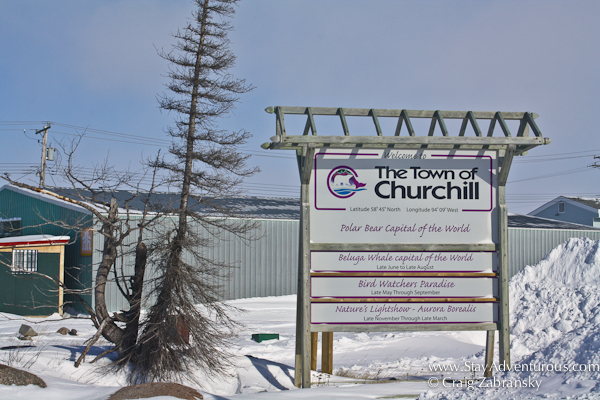 Most famous for a chance to view polar bears in autumn, summer also provides a major reason to visit Churchill, Manitoba besides the warmer weather. In summer, Beluga whales migrate into the area to feed and give birth. Visitors can kayak or paddle board alongside these majestic mammals and hear their sweet songs from close proximity.
Travel Tip
Located at the arctic circle, winter also provides a perfect time to visit Churchill. With the ice frozen and the polar bears are gone hunting, visitors have the chance to walk out on the tundra in the darkness to view the impressive northern lights.
Road Trip the Maritime Provinces
Summer often screams "road trip" and with Canada so immense one the best places to road trip is through its east coast maritime provinces; Newfoundland, New Brunswick and Nova Scotia (New Scotland). Here visitors can experience the culture, learn history, enjoy light houses and UNESCO sites along with the chance to witness the insane tide changes on a visit to the Bay of Fundy. Plus with plenty of museums too, the weather is never an issue in case fog or rain dominate the day on your maritimes road trip.
Travel Tip:
It may be summer, but definitely consider ice berg viewing, whether from land in Newfoundland or at sea on a boat, watching passing icebergs is a unique summer activity in this area, especially if you never have seen one.
Vancouver Island
One pacific coast Canadian island partially below the 49th parallel, the designated as the US-Canada border for over 2,000 miles, is home to the warmest climate in the country. With the popular beach spot of Tofino for surfing, hiking whale watching and the most populated city of Victoria known for its 19th century architecture, the island remains an increasingly popular tourist spot in the summer for good reason. Not to mention it also is a place to cherish Canadian island sunsets.
Travel Tip
Definitely consider sampling Chinese food when visiting Victoria. Here plenty of migrant Chinese have made a home and serve up some delightful authentic cuisine in the second oldest China town in the Americas (behind San Francisco).
These are just a five reasons to visit Canada, the countries offers so much more. Definitely let me know where you may want to visit north of the US border.
Stay Adventurous, Craig