In a city of seven hills along, the Tagus River, the proud Portuguese have much to be happy about in its capital city. Lisbon, complete with sweeping vistas, agreeable weather, unique culinary delights, and a storied past is amazing destination. Couple this with the "3 Cs of Europe" – castles, cathedrals, and cafes and it is as very much as Europe as Europe gets.
Recent travels afforded me my first visit to the city and the country, but I left more curious than fulfilled with a desire to discover what lies beyond the capital city too. But for all those traveling to the Lisbon, here are five essentials of to visit, experience, and enjoy.
Visit Praça do Comércio (Commercial Square)
After the massive earthquake of 1755, which unfortunately devastated the city, there was a major reconstruction effort that centered around its celebrated square along on deep river port designed to continue its global commercial trade.  Today, the plaza, often a focal point for movements or events in (for) the country serves as a starting point for visitors to explore and experience Lisbon.
Inside the monarch King Jose I rides a horse over snakes in the center while the entrance is highlighted by the Rua Augusta Arch. Eleven meters (35 feet) high, the Arch provides great views of the city.
Lisbon Travel Tip
The Lisboa Story Centre (1 hour audio tour) Museum provides a great overview of the city's history along with the Lisbon Walker Tours  – The City of Spies commences in the square.
Appreciate the Tram Transportation
The charm of the trolley service remains not just as a tourist ploy, but also still a way locals traverse the city. Especially helpful and designed to tackle the steep hills in certain neighborhoods, many travelers desire passage on the popular 28 as tourist route too. These packed trams also come with warnings to watch your belongings from the locals.
And although Uber probably remains the best way to navigate the city for new comers with extremely reasonable rates and friendly English speaking drivers, the Trolley remains one of the most memorable moments of any trip to Lisbon.
Lisbon Travel Tip
For those wanting a secure tram ride, also starting the plaza commercial or the Praça do Comércio is the Hills Tramcar Tour. It cost 20 euro for a hop on and off transport through the most popular neighborhoods while detailing Lisbon history in 12 languages via provided earplugs. Tickets are good for 24 hours and also provide access to funicular services too.
Eat Pasteis de Nata (Custard Tarts)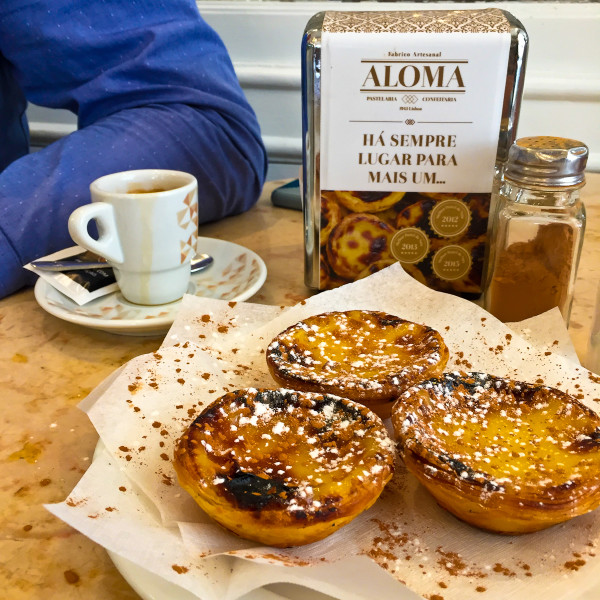 In a city with a deep culinary roots that include salted cod and sardines, the one dish you must try dish may just be a pastry. But not to worry with the café culture and constant coffees, you'll discover one for a daytime snack at some point. Travelers often try them all over the city in an attempt to discover a favorite.
With eggs whites used for starch inside monasteries and convents the yolks often for their way into sweets. Not until a Liberal Revolution in 1820, when religious orders were closed in Lisbon, did the secret of the Pasteis de Nata go public when people searched for employment.
Lisbon Travel Tip
To discover and capture more of Lisbon's culture through the cuisine definitely consider taking a culinary walking food tour for the day. Lisbon definitely awakened with my walking tour via culinary backstreets.
Listen to Fado Music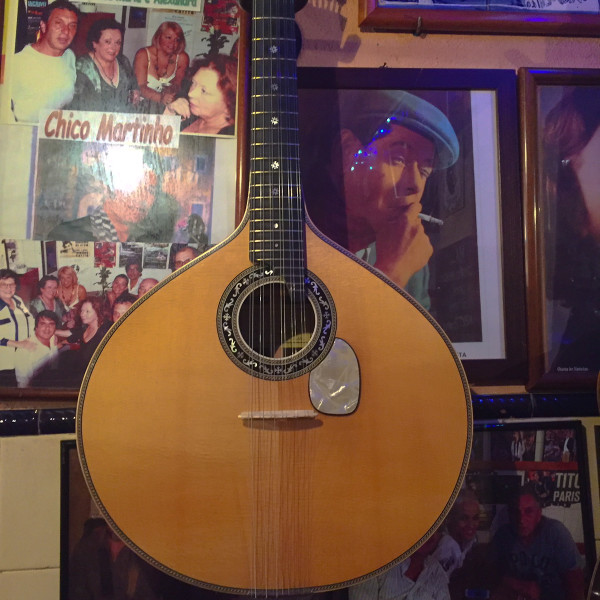 Perhaps translating to "fate" this emotional, soulful, at times melancholy music often showcases a longing for something or someone. It seems to resonate at the core of Portugese culture even more than the food or drinks often served as accompaniment during a typical listening experience.
The passion comes across to everyone whether one can "fala português" (speak portugese) or not. Often described as music that emotes a sense of loss, there is no doubt it is a loss if you don't settle in to listen to live Fado performance when visiting Lisbon.
Lisbon Travel Tip:

Plenty of places offer live Fado music and most target the large influx of tourists yearning for a listen. One find, A Tasca do Chico, located in Barrio Alto, will also have some locals amidst its share of foreigners. The 20 minute sets of rotating artists contain normally 3-4 songs with a closed door and a service break to enable all patrons to both listen and feel the soulful songs uninterrupted.
Spend a Day in Belém
Along the river, the western district of Belem also is a great place to visit for a trip outside center city.   Perhaps most famous for its monastery closure and eventual opening of the Pasteis de Belem serving up thousands of Pastel de Nada daily, there is much more to see with UNESCO site Monastery and the  Discoveries Monument and Tower of Belem.
Here travelers often spend a day when visiting Lisbon, strolling the waterfront between the "tourist" sites especially on the stroll between the Discoveries Monument and the Belem Tower.
Lisbon Travel Trip
Plan for taking lunch here. It will be cheaper in the main town, but a great spot to stop and at least take in a beer are the cafes along the riverfront. It may cost more, but the views and people watching can be worth the upcharge.
Of course there is plenty more to do and see in Lisbon, from where to take in a sunset, to places to dine, dance or even its many museums, but this is a start to your exploration of the city, the essentials of Lisbon.
Stay adventurous, Craig
Special thanks to the Visit Lisboa for providing me access to attractions and also offering advice during my stay in Lisbon.