At first glance on the map the state of Coahuila, Mexico looks like a nondescript desert filled state border state. Most tourists avoid the state when entering Mexico or hurry through to reach more interior destinations. That's a shame, for I've explored Coahuila on and off for years and it boasts many wonders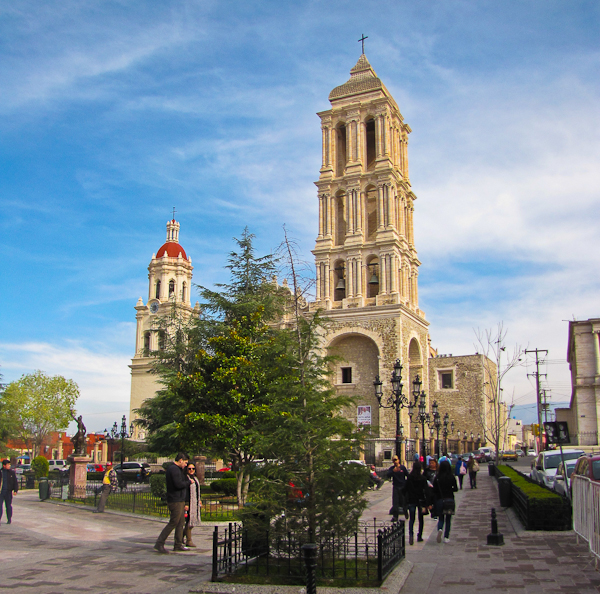 The capitol, Saltillo, a colonial city founded in 1575, appears small on the map next to nearby Monterrey, but the population is approaching one million. Saltillo is great for a visit and provides abundant sites and colonial architectural beauty for the traveler. The Churriqueresque-Baroque Cathedral of Santiago built between 1746 and 1801, graces the main square. Yet the cathedral is a "Juan-come-lately," so be sure to see the Church of San Esteban dating to 1592. Other worthy sites are the Plaza Alameda, the bird museum, Antiguo Colegio de San Juan, the original Centro Cultural Vanguardia, the Fernando Soler municipal theatre, and a wonderful bullfighting museum- Museo de la Cultura Taurina. The city is a glorious walk with its high elevation (5,087 feet) producing a cooler climate than most people expect.
Mexico Best Travel Tips: What To Do in Coahuila?
Two other must visit dots on the Coahuila map are Parras de la Fuente, a Pueblo Magico  (Magic Town) and Cuatrocienegas. A few miles before Parras, Casa Madera, the oldest continuously operating winery in the new world sits on the right. A beautiful little park-like welcoming center invites you to relax and enjoy the church, store, factory tour and some Mexican wine.
Cuatrocienegas is a nice little town but the nearby small pools draw immense scientific interest. Suddenly as you cross the scrabble hard desert terrain you pass a brushy type area on the left with a little welcoming center. This is truly Cuatrocienegas, a series of small pools surrounded by grass. The pools contain fish specimen found in few places on earth. The fish have adapted in unique ways and one species has evolved to feed in three completely different ways. Most of the pools are state or federally owned but one larger pool remains in private hands. Visitors can swim and camp near that pool.
Among the Coahuila dots I skipped are Piedras Negra and its history, the dinosaur bone hunting area and little museum, and even the Monterreal ski center. And recently I heard about a little village with an ancient church and mummies. Sure, hope to locate it before it becomes a tourist draw.
Mexico Location: Where is Coahuila?
The state of Coahuila, located in northern Mexico, borders Nuevo León; to the east, Zacatecas and San Luis Potosí; to the south, and Durango and Chihuahua to the west. To the north it borders the Texas (USA).
-William
William B. Kaliher has been exploring Mexico for 52 years. His website, www.billsmexicantours.com is being altered and updated but remains on line to aid travelers. You can find him at twitter @WilliamKaliher   Also, stay tuned for Bill's book on Mexico by Motorcycle it expected release is this spring by Sombrero Press.
This post is part of the Mexican March Madness 2015, a look at the 31 United States of Mexico in the 31 days of March. Don't miss a state, sign up for email updates > here.