Are you an Australian who wants to fully experience your visit to the UK? Whether you're a seasoned traveler or this is your first time, going abroad may always offer fresh experiences, both positive and negative.
Your stay will go as smoothly and as enjoyable as possible if you are well-prepared with some important travel information.
We'll go over some tips and advice for maximizing your time in the UK as a guide. Discover the best of British culture with the help of the following ultimate guide.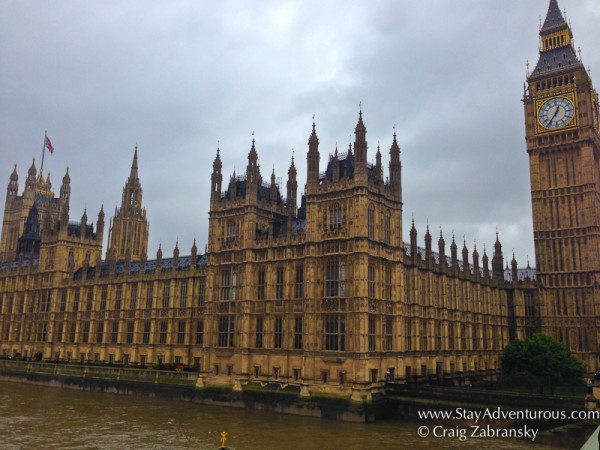 Currency Exchange Before You Go
One of the last things you want to stress about when going abroad is currency exchange. Get your British Pounds (GBP) in advance since doing so can make all the difference in the world.
You'll avoid arriving with anxiety and save a lot of money. You may make sure that your money will last longer while traveling abroad by buying GBP before you leave. This will also help you avoid any problems with banks or ATMs.
A minor action like taking care of your currency exchange before you go can have a significant impact on how enjoyable your trip will be. This will allow you to concentrate exclusively on taking in the culture and everything the UK has to offer.
Pack for Comfort
You should always choose comfort over fashion while packing, according to the one unbreakable rule. The days of packing your suitcase as full as possible with garments are long gone.
Travelers today are aware that feeling uncomfortably dressed may ruin a trip faster than anything else. Comfort is crucial, particularly if you're traveling to the UK. Pack clothes that will retain you warm in winter and cool in summer since you can't forecast the weather.
Consider wearing a jumper or cardigan when it becomes chilly and shorts and a T-shirt on warmer days. You can guarantee that this will make your vacation enjoyable whether it rains or shines.
Get Familiar with the Area Before You Go
Before you even consider packing your bags, we'll discuss something that can be essential to the success of your trip: getting familiar with the area. The difference might be significant if you take the time to investigate the area.
You might discover some important safety tips or learn about special customs that could affect your trip. Knowing what's going on in the area also makes it possible to communicate with people and stay informed.
Having a thorough awareness of the culture will be useful before you even arrive when it comes to being able to communicate with people around you in an open manner.
Explore the Local Cuisine
A must-do activity when travelling to Britain is discovering and sampling the native cuisine. The distinctive culinary culture that this nation has to offer is something you don't want to miss.
Take advantage of the chance to sample classic British dishes like fish and chips, bangers and mash, or high tea in a park,  or trendy, readily available international cuisine. Every location has unique culinary delights to offer, whether you're traveling to Liverpool or London.
Locals will always recommend the best restaurants. Therefore, go ahead and indulge in all the great flavors that Britain has to offer. You'll truly gain a taste of the local culture in this way.
Visit Landmarks and Tourist Attractions
You must definitely explore the numerous tourist sites and landmarks if you're planning a vacation to Britain. There is simply a ton to see and do! The historical landmarks will astound you, from the enigmatic Stones of Stonehenge to the recognizable striking of Big Ben and the Tower of London.
That's not all, either. Beautiful parks, interesting museums, busy theatres, and energetic music venues can all be found in many places, enriching your trip's cultural diversity.
On your vacation, you don't want to pass up any of these chances. So make sure to put these places on your agenda so you can fully experience British culture with so many things to do in Britain.
Take Advantage of the Local Shopping Opportunities
There is no doubt that Britain excels in the art of shopping. Where else can you meander through narrow, cobblestone lanes lined with oddball market stalls offering everything from handmade leather purses to artisan cheeses?
Vintage shops are the best place to find something unique. However, upscale boutiques and stores provide everything you need.
No matter your preferred method of shopping, visiting Britain and spending a day exploring the local options is a need. You'll find great deals and learn about this nation's unique culture.
Conclusion
Traveling to the UK provides an opportunity to experience something truly unique. Don't miss out on the adventure that awaits you. Make sure to plan ahead and make the most of your vacation as you take in all that British culture has to offer.
From exploring historical landmarks to enjoying local shopping options, there is no shortage of activities for Aussies visiting the UK. So consider the above advice and get ready for a truly memorable experience. Bon Voyage!