New Year's Eve is just around the corner. The festive spirit is in the air early this year.  Christmas movies are already all over TV, and we are rushing home from school and work to curl up on a couch with our blankets and favorite "wintery" drinks.
For some winter is the time to settle, slow down, and spend more time indoors. For others, winter is the perfect time to polish sports equipment and slide into new adventures. If you find yourself in the second group already excited about active New Year's Eve, we have something for you.
Here are a few destinations for all outdoor adventurers that are not afraid of experiencing the world at large.
Berlin, Germany
Between the amazing beer, delicious sausages, and amazing architecture, you really cannot go wrong with Berlin any time of the year. But, when it comes to New Year's Eve, Germans do know how to party like champions!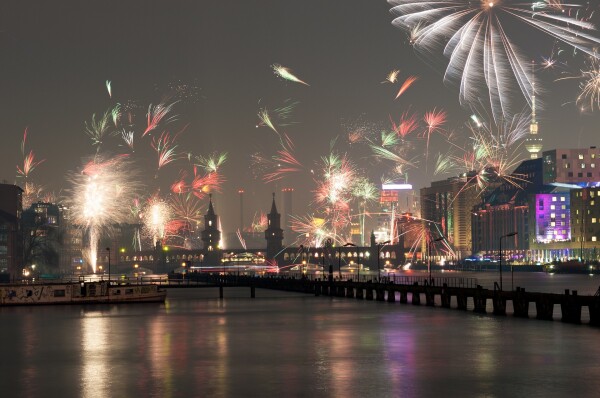 Image by Nathan Wright from Pixabay
If you are in the mood to greet the New Year of 2023 outside with a bunch of people dancing to live music and DJ sets, do not skip Berlin's traditional New Year's Eve party. Fireworks, music, and drinks until morning, are waiting for you between the Victory Column and the famous Brandenburg Gate.
The night of January the 1st is also traditionally celebrated in Germany, so if you think you are ready for another sleepless night in Berlin, search for local parties – there are tons of them. And you;ll find one too.
If you want to go off the beaten track, try smaller towns like Bamberg or Heidelberg. There is no shortage of fun on New Year's Eve here too. Plus, Germany is a beautiful winter wonderland and exploring it during this season will definitely be worth it.
Switzerland
If you are in the mood for more than partying, Switzerland is currently a very popular destination for New Year's Eve skiing. There are tons of ski resorts and Switzerland is one of the most beautiful ski resorts in Europe and that offer active holidays for outdoor adventurers.
It is probably going to be a bit crowded, but if you do not mind that, go and enjoy guided backcountry skiing in Switzerland and even enjoy the queen of mountain sunsets too. This is a great idea for traveling in a group, so you can finish the day in some of the restaurants in the resorts.
As for accommodation, you can choose between hostels, hotels, and cabins that have very special vibes in the winter.
Friendly reminders: Switzerland is cold in winter, and the Alps are filled with snow. Pack your warm clothes, pack your Apres recovery snow boots,  and all the sports gear you need. Do not forget – slide and ski first, drinks later. Safety is the number one priority.
Rio de Janeiro, Brasil
Ready for a different way to celebrate the arrival of the New Year? Sun and beaches, here we come! Skip the classic snowy holidays and sip on cocktails on some of Rio's most beautiful beaches.
Copacabana Beach in Rio for example offers a spectacular outdoor New Year's Eve. Tons of people from all over the world unite in a traditional 'white outfit' party at Copacabana Beach. Locals believe that greeting the New Year dressed in full white outfits brings good luck and prosperity.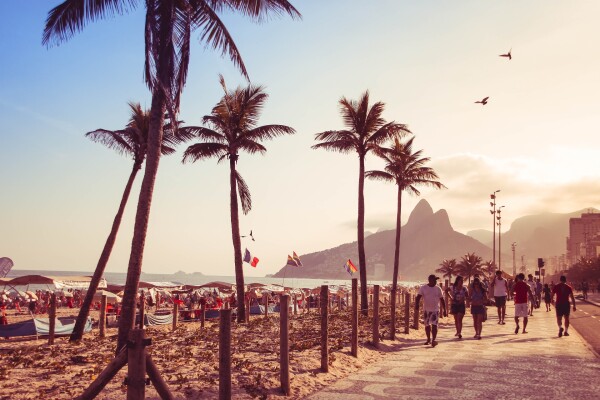 Image by gabriele gabi from Pixabay
Marvelous firework shows, music, and a whole bunch of people dancing to the same rhythms are something that should be experienced at least once in a lifetime. If you are not a big fan of snow, we are happy to remind you that summer in Rio starts in December!
Pack your favorite summer outfits and explore breathtaking Rio de Janeiro. Do not forget to bring something white for the party. It is not mandatory, but it is polite and respectful of the locals and their culture. plus, plan to watch a sunset on Ipanema beach too.
We hope these suggestions gave you some inspiration for your next adventure. Holidays are for spending quality time with our favorite people, so wherever you go, bring your loved ones and positive vibes. Happy traveling!