Whether you are one of those people who start early in the morning going down a steep slope with your skis, or you prefer to wait for your company in the cozy bar of the ski resort, accompanied by a hot drink or coffee, one thing remains unchanged: winter vacations offer great amounts of fun and relaxation for the ones who will experience them.
Of course, a beautiful mountain area must be accompanied by a state-of-the-art resort that can offer its guests all those extra benefits and services that make it stand out from the rest of the bunch. So, do you feel ready for an unforgettable adventure? Here are some of the most beautiful areas in Europe to choose your next winter vacation.
Les Trois Vallées, France
In the northern Alps, you will find, more or less, 607 kilometres of the area dedicated to your favourite winter sport. It is the largest ski area in the world; a place of worship if you are a sports fan. But even if you do not want to spend all day on the slopes, there are several picturesque villages (Courchevel, Méribel and Val Thorens) to relax by the fireplace of a pub, drinking your whiskey or beer and chatting non-stop with your friends.
Zillertal, Austria
Austria is considered as one of the top areas in the field of skiing, both because of the number of its routes and because of their quality. But Zillertal is very high on the list, honourable. A great choice if you want to ski and an excellent option if you want to spend your vacation in comfort and style, with Hippach, Finkeberg and -mostly- Mayrhofen being the places you should visit if you're going to have a complete experience of that snowy and glamourous place.
Ski Arlberg, Austria
Arlberg is another earthly skiing paradise in the German-speaking country. You may have heard of the famous villages of Sant Anton, Arlberg and of course Lech, where royalties are accustomed to choosing to stay in one of their resorts. The main reason to visit the area? You will hardly find thicker and fluffier snow elsewhere. Specifically, in the Lech resort, you will encounter a tremendous amount of snow throughout the year, which reaches a height of 7 meters in some of its more isolated areas. As you can imagine, it is the ideal place for freestyle skiing and accompanied by a mountain guide you can find yourself in undiscovered places where the volume of fresh snow can cover you completely.
Of course, apart from the excellent condition of the slopes and the snow, the resort provides you with luxurious facilities that cover all your needs for entertainment, fun and relaxation. Now with Erna Low, you can choose complete accommodation packages with additional services that allow you to experience the best travel experience, without any effort on your part. You can discover the indescribable snowy beauty of Austria with your own eyes by booking now on their website.
Hafjell, Norway
Hafjell is a sophisticated and uncommon choice on the northern tip of the continent, a beautiful area to spend your winter holidays off the track. Apart from the natural landscape and the big slopes, there is also the Hunderfossen Winterpark, where you will find an icy hotel (yeah really), an imposing ice cathedral as well as a restaurant built inside an icy cave. Did it convince you already to visit? Have you already prepared your snow jacket & ski equipment?
Kaimaktsalan, Greece
Although many of us think of  a Greek holiday as a chance to sail the islands and visit Santorni in summer, very close to the border with North Macedonia is the country's most famous ski resort. A favourite spot for the residents of the northern areas, it is the ideal destination for the residents of the capital who want to try something different. In fact, in addition to the 13 different slopes it offers, there is also the option of the city of Edessa for a short excursion of 45 kilometres: the capital of the Prefecture of Pella suits the winter weather while it is an opportunity to see its famous waterfalls.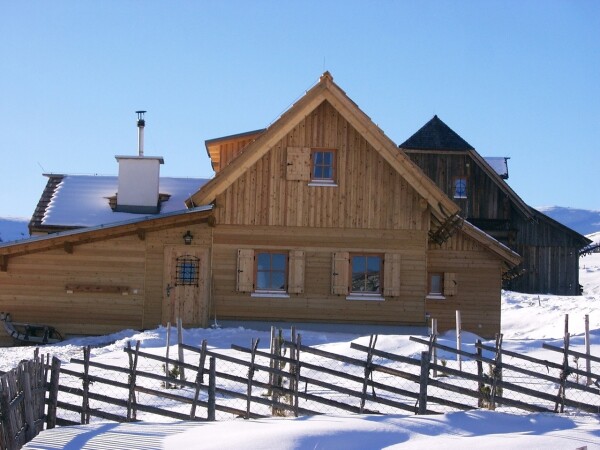 a ski lodge photo by Petra Winkler
These are a few of the best ski resorts in Europe for you to consider when planning your next ski adventure. Also when wondering what else to pack, definitely consider bringing one of the reviewed European holiday wines used in the recent stay adventurous tasting. Nothing better for the evening fireside recovery.