Canada is an abode of scenic beauty, and it is a country where you can witness mountains to glaciers and lakes to forests and beaches. Apart from the sublime options  their nature offers, Canada is also famous worldwide for its bustling cities that showcase the diversity in their culture. You can travel the country with your friends or family and take along the things you cannot live without. It is not a bad idea to road trip through regions and carry your travel mug along, and you can buy Starbucks travel mug here.
Did you also know Canada has been lauded with the title of the World's Most Livable Countries? Well, then what are you waiting for? Start planning your trip because, in the section below, we will give you more motives why you should visit the country at least once in your lifetime.
Reasons to Visit Canada
When planning a trip abroad, Canada should be on the list. Let us take a look at the reasons to visit this country.
Amazing Cities
Canadian cities are spectacular, which are multicultural and diverse. Every city has something unique to offer to its visitors. They are known for their accessibility because of their size, which is not too large. The famous cities are Ottawa, Vancouver, Calgary, Toronto, Montreal, Quebec City, and Victoria.
Majestic Nature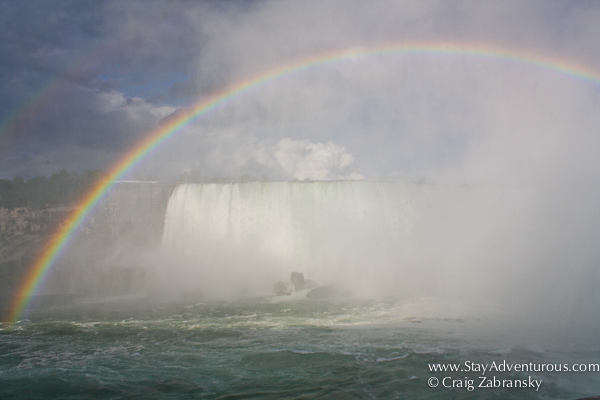 Canada boasts of having more coastline than any other country on the planet. The lakes, forests, mountains are wonders in itself. Like its culture, the nation has a diverse landscape, too, not to mention the world-renowned Niagara Falls.
Affordable
One of the best parts of traveling to Canada is its affordability. Being slightly lesser in worth than the United States, it gains the advantage of attracting more visitors.
More Outdoor Activities' Options
Canada also offers an overwhelming choice of outdoor activities, making it a must place to visit for ardent lovers of adventure and outdoor activities. From experiencing whale watching on coasts in the summer to the northern lights in Manitoba for the winter, Canada gets all of us outside enjoying nature.
Festivals And Events
When in Canada, you will witness at least one festival or grand event because of the diversified culture. Some of the well-known are Calgary stampede, Celebration of light, the Toronto International Film Festival, and many more.
Best Of All Seasons
Canada offers you the best of all seasons as you can experience summer, spring, fall depending on the place you are in. The weather conditions vary to a large extent due to the country's enormous size.  And of course there is always winter for the best Canadian ski resorts.
French and European Heritage
When in Canada, you cannot afford to miss witnessing its French heritage that you can find mostly in the Quebec Province and Ontario and Maritime provinces. These regions are rich in culture and history and attract a lot of visitors.
Conclusion
Are you planning your vacation already? We cannot deny that the reasons mentioned above are quite tempting to make you visit Canada. This country has more to offer than meets the eye. We can assure you that you will not regret your trip to this North-American country. We hope we have been of help to make you realize why you should visit Canada at least once in your lifetime.