Appreciate science, enjoy a cold beer, prefer drinking bottles? Answer yes to any of these these question and I have the solution for you.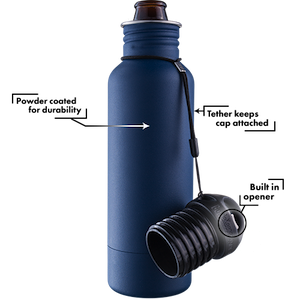 Benefits of the BottleKeeper
Keeps Beer COLDER LONGER than using a standard koozie
Provides padded PROTECTION for the bottle
Disguises bottle to allow it to be used in places typically where no glass is the rule.
Bottle is Hidden – No One Knows it's a Beer
Perfect for a TAILGATE  on hotter early season days (beer stays cold)  and also, cooler later autumn days (hands not too cold)
Ideal place for all your favorite stickers
Available in  MULTIPLE SIZES (120z Regular 120z Stubby, and 22 oz Bomber)
Top is also a BOTTLE OPENER (in case you ever forgot it – it happens)
Long time user and fan of the Bottlekeeper product, and totally recommend a pair for your beer drinking lifestyle.
Cheers!
ORDER Yours Today > BOTTLEKEEPER