Recent events have led to me to become more diligent about my health. I am well, but I am discovering alternative methods for helping myself stay healthy on the road (and in life). This path has led me to a wealth of information. One rewarding find is the use of essential oils.
I started using essential oils a few months ago and can firsthand see benefits. There is so much to learn, but one great way to start is in the three pure oils I always take with me on the road; Lavender, Lemon, and Peppermint.
I'll let oil expert Kim Devine highlight some of the many benefits.
Why Use Lavender Oil?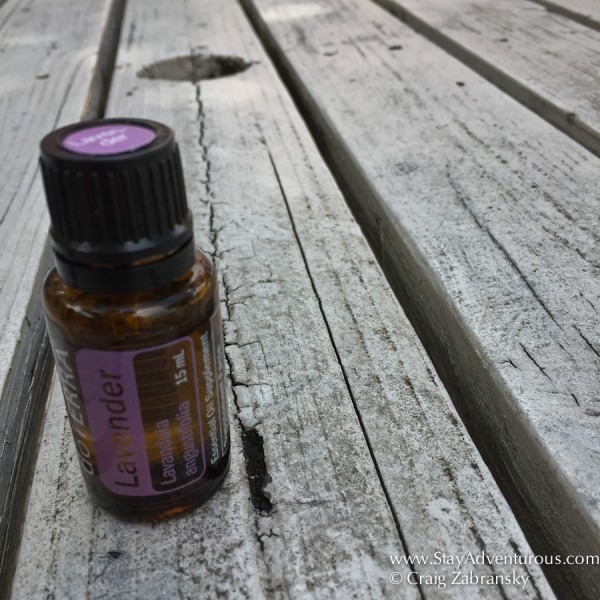 When traveling sleeping can be difficult at times and applying 1-2 drops on the bottom of your feet can help give you a restful night's sleep. 
Scrapes, cuts, burns and bug bites can be inconvenient while traveling too. Lavender to the rescue to help support healing naturally by rubbing drops directly on affected areas.
Why Use Lemon Oil?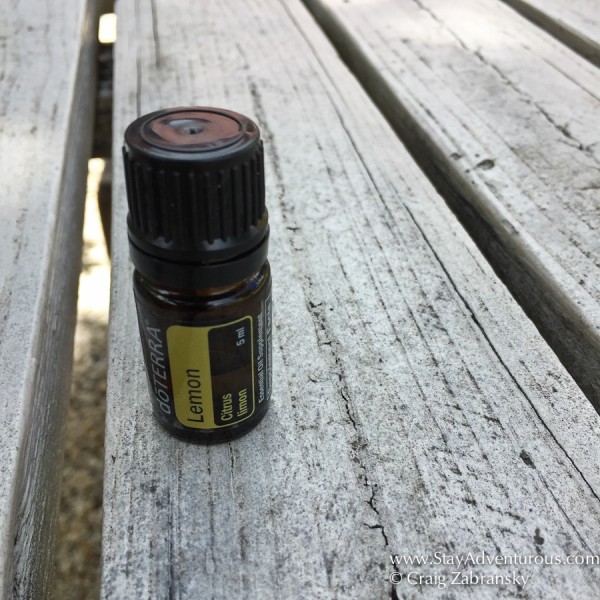 Start your day with a natural cleanse and add 1-2 drops of lemon essential oil on your feet every morning. It helps naturally cleanses the body in addition to aiding in digestion. 
Lemon also makes for a great natural cleaner.  Put a few drops on a cotton ball or paper towel to wipe down counters, door knobs, remote controls, etc.
Why Use Peppermint Oil?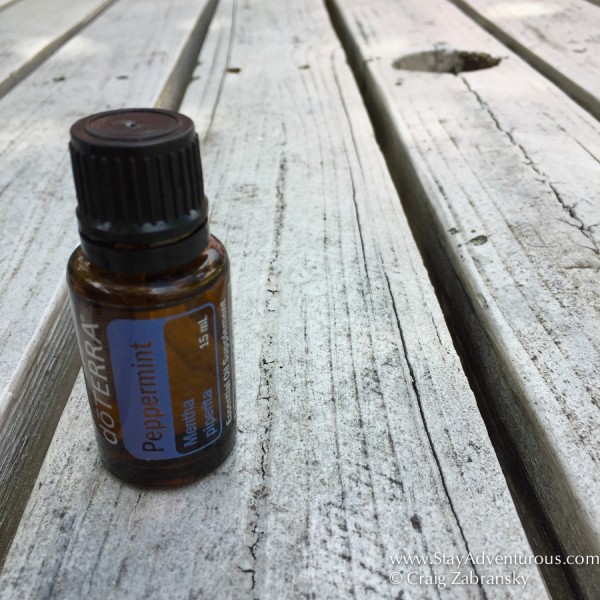 Looking for a remedy for jet lag after a long day traveling? Put one drop in your hands, rub together and cup over your nose and inhale deeply.  What a wake up!
When you will feel tense (stressed) and have some head discomfort coming along put 1-2 drops on the back of your neck for relief. And when having some nausea from not eating (or drinking) right during your travels?  Put 1-2 drops over your stomach for relief.
Thanks Kim.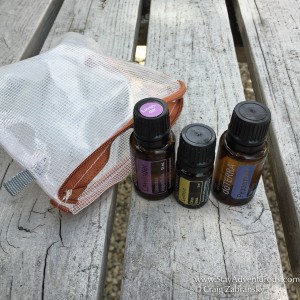 All of the oils can easily fit in your travel bag and can be placed in a carry on bag during air travel.. I often keep mine in one of my Travel Pouches by Lewis N. Clark so I always have them together and safe.
To buy a travel size pack of all three of these oils, click here to visit my store page. Then click on shop>essential oils>collections and you'll see the Introduction Kit retail for $26.67.
If you have other burning travel related questions requiring remedies, let me know. I am happy to answer any questions on these oils or on others I use – reach out to me via my Work With Me page for my contact information.
Stay adventurous, Craig
Kim is a Certified Aromatherapist and Licensed Massage Therapist working with essential oils for over 20 years.  She teaches live classes, webinars and does one on one consultations in the United States and Internationally.  Her passion is helping people to understand the power of essential oils to improve every area of their lives and live a happy life.

Kim is also currently offering a FREE eBook – Essential Oils for Beginners.  Sign up for your copy HERE.  (I have mine)