Over my last month on the road with visits to the Finger Lakes, Lackawanna County, New York City, and some family time in the Poconos of Pennsylvania I had the opportunity to appreciate a few new products. This is what I found.
Smart Buy (Sun) Glasses
For the traveler a quality pair of sunglasses needs to provide both a sense of fashion and also needed function for the adventures of the road. We can all have a pair of designer shades and look the part (see hot tub image), but do they also allow for adventurous activities too.
When selecting a pair, you realize you want a quality, in-style pair, but something you realize might someday become a casualty of the road. The key is to find a pair that works for you at a good price too. I found a pair with my new DKNY sunglasses from Smart Buy Glasses. The shades also arrived complete with a case and the important soft cloth to wipe and clean the lens.
Currently, a similar version is on the site discounted to $85.95
What else I loved: As a he fan of the sunset, see my Sunset Sunday series, I definitely enjoyed showcasing these at my local viewing point, as well as also the clear and colorful "tint" provided to further my appreciation of the Florida Keys sunset
Magnetic Water Proof Phone Pouch
Simply a must since, let's face it, we take our phone everywhere to stay connected and share our adventures via social media. Many places, especially in summertime adventures involve refreshing water activities. Smartphones are becoming more water resistant with each new version, but the big dollar investment and lifeline is often way to important to leave to chance.
This clear plastic WaterSeals™ Magnetic Waterproof Phone Pouch is a great safeguard for your phone and even allows you to operate the touch screen including taking images through the plastic.
The waterproof pouch retails for $29.99.
What else I loved: This is perfect for those adventurous or "chillaxing" summer days. Whether visits to water parks or paddling a kayak or a SUP paddle, or just relaxing poolside, stay safe, stay sharing, and stay connected with this case available at Lewis N Clark.
Three Travel Pouches
Last review, I used packing cubes in my suitcase and carry one to separate my belongings, but now I also discovered smaller travel pouches also provide needed storage and segregation of valuables and fragile items when traveling.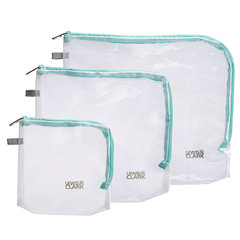 I discovered these pouches allow users to select items and also the opportunity to see what's inside. The water resistant pouches from Lewis N Clark come in a three pack of different sizes.
The pack of three retails for $19.99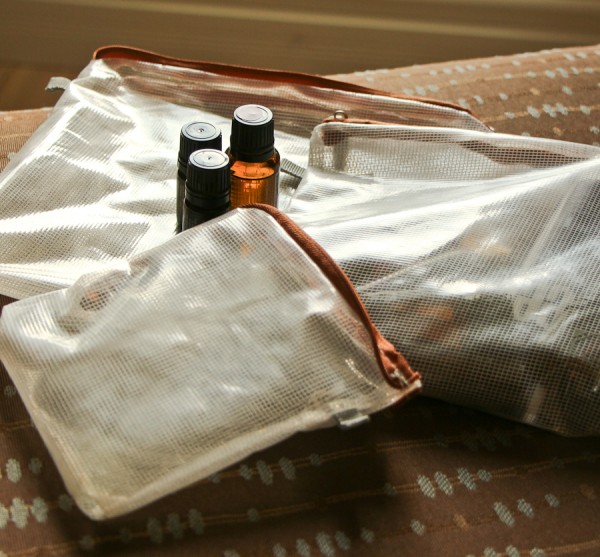 What else I loved: They are water resistant. It allows me to feel safe about packing my three must pack essential oils in the smaller size and now after a recent hiking water spill in my bag in Watkins Glenn State Park, I pack my travel journal, papers and even receipts in the larger one.
Stay tuned for more product reviews, Craig
I received all these products at no financial cost to sample on my travels, however the words and opinions remain my own.