Adirondack chairs, a lake view, and a sunset sounded like a perfect holiday. I was happy to return to Adirondack Mountains in upstate New York for a warm weather adventure. My first trip to the region, a visit to Lake Placid, was during the winter months.
Through friends made on my first trip, I rented a place called the "pond house" in Saranac Lake, the town next to Lake Placid. One evening instead of the typical outside grilling and time in the backyard Adirondack chair I headed downtown for dinner.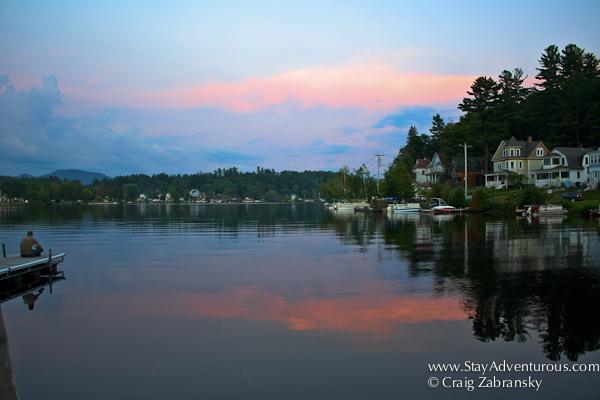 In town, I gravitated to the lake and watched a fisherman cast his line out into the reflections on the lake in an attempt to reel in a fish and probably pass time. The summer sun sets later in the Adirondack Mountains. I watched for a bit, and although I didn't see him catch a fish, he did "catch" a an enjoyable sunset moment. We both did.
Happy Sunset Sunday
Stay Adventurous, Craig