One morning in Mazatlán I woke up early to surf. A local video crew working with the tourism effort for Mazatlán acquired a few surf boards and wanted shoot some footage of a few of us on the waves. We decided to paddle out at Playa Camarones (Shrimp Beach). Apparently, there isn't much they don't do with Shrimp in Mazatlán and that includes naming their beaches after them.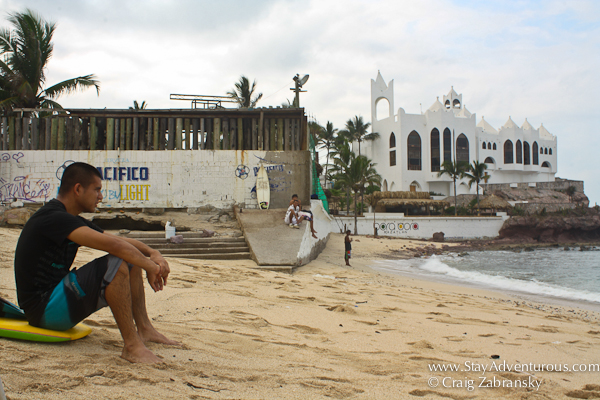 And although the waves did not cooperate that morning,  I did capture this surfer wondering why he woke up early too. For a photo of the waves, definitely check out the Five photos of Mazatlan post.
stay adventurous, Craig
This post is part of the winter 2012-13 Beach Thursday series. Enjoy a beach post every Thursday to keep you warm all winter long. Also, this image is part of Mexican March Madness 2013. This year it is 31 photos in 31 days.