People always ask me, "What is your favorite destination?"  To be honest, I don't have a specific answer. I cannot say just one place. One time. One trip.  Every place contains charm. Every place provides pleasure when exploring, and truthfully everyplace holds place in my heart. A memory. A moment.
But, (yes a but) some places seem to last longer in memory. Some places I dream of returning. And if I needed to make a list, I am sure I could.
One place on that list would definitely San Sebastian, Spain.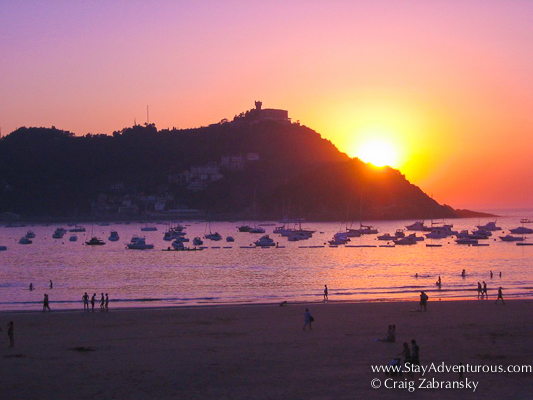 So this Sunday, I'll take you there for a Sunset Shot I took during my second trip to the Basque region culinary capital. After my afternoon of tasty pintxos and robust rioja on the streets of "Parte Vieja" I headed down to the sands to enjoy the sun setting overlooking La Concha's bay .
I look forward to returning someday; it is the perfect place to finish my novel.
Stay Adventurous, Craig