I may have a new favorite beach town in Spain and it may just be Spain's Best Beach town – period. Yes, after spending ten days on the beach in Sitges, Catalonia I can confirm this Barcelona beach escape as one place to top your lists in Spain. For me, it may just surpass San Sebastian as Spain's best beach town. It's close. (I'll gladly revisit both to be sure.)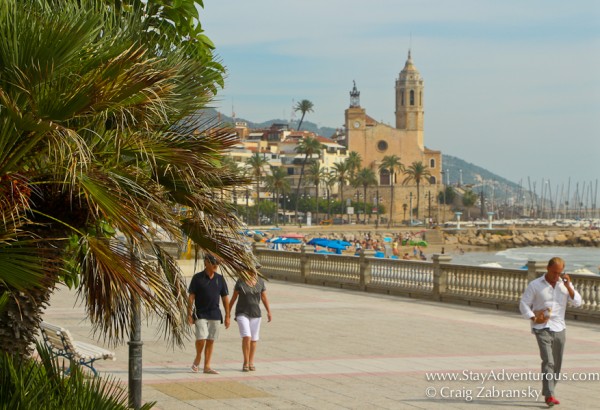 Sitges is essentially the first beach town south of Barcelona by road through the mountains and accessible by train in under an hour from Barcelona. During my time, I found the weekends packed with locals escaping the city but the weekdays to be perfect for a more quiet and luxurious beach get away after the busy summer season.
My typical day began with a run (and walk) on the long seaside promenade with "learn Spanish CDs" on my iPhone even though Catalan (local language) and English are more widely spoken here. I followed it by a breakfast on my beach view balcony. Then after some laptop time, I normally walked into the heart of town to search for a quality lunch where top tier restaurants offered quality 10-12 Euro pre-fixe lunches. Afterwards, I picked up needed supplies of: wine, cheese, olives, bread, iberico jamon, y mas – the Spanish essentials.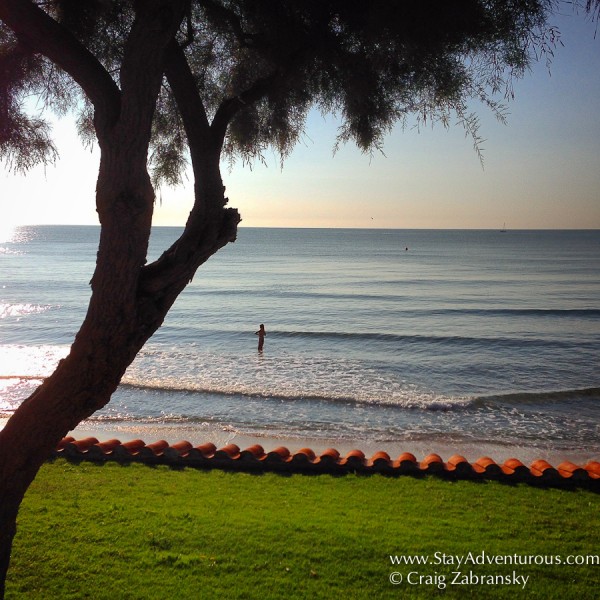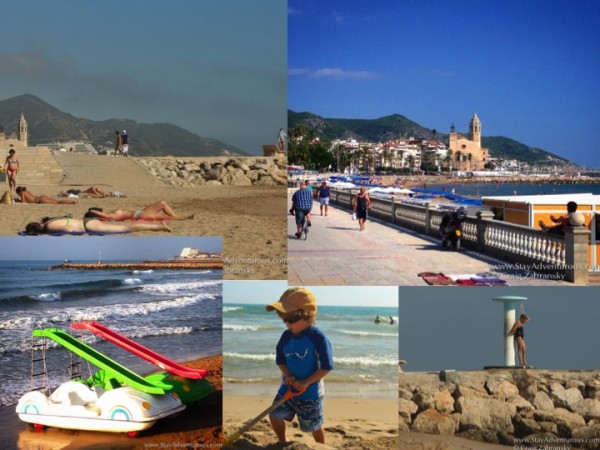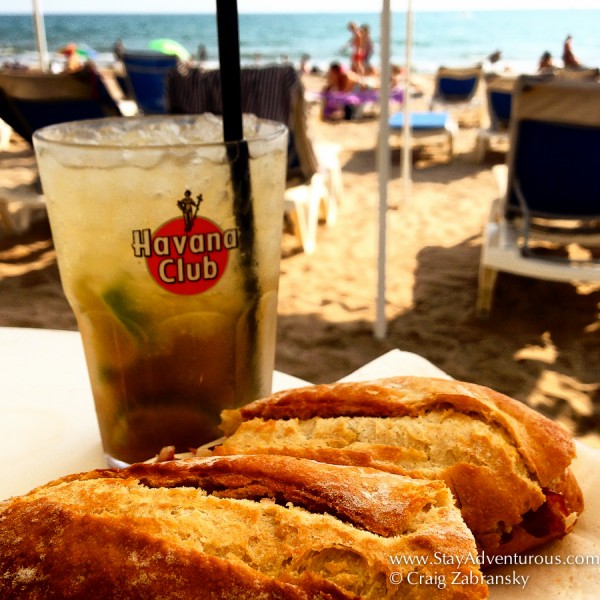 My afternoons were then normally spent at the beach taking in some "Vitamin Sea" awaiting another celebration of the Sitges Sunset. Dinner was then either made at home (using the Spanish essentials) or I'd head to town once again, it was only a 5-10 minute walk. Not a bad life at all.
Surfing in Sitges
There are many reasons to return to Sitges, one of Spain's best beach towns, but next time I will be certain to make sure I surf too. Apparently, the waves improve when the weather turns for winter, but I noticed a few surfers out there, especially closer to sunset. Yes, next time, I'll make sure I rent a surfboard for a good Spanish surf session.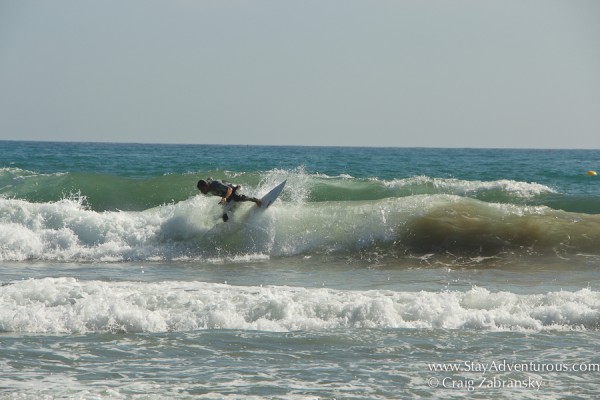 Stay Adventurous, Craig
Happy Beach Thursday. For more images of Sitges, see my instagram feed – #StaySitges.
Travel Tip:
You will find plenty of condo rentals available in town. During the summer months prices will be higher because its peak season, but if you can make your plans for early autumn. I visited Sept 30th-Oct 9th and found warm water (Mediterranean Sea), the crowds gone, and the food still spectacular not to mention my time overlapped with the Sitges Film Festival. Actually, you'll find plenty of history and culture here in Sitges, including the origins of Bacardi Rum.