South of Puerto Vallarta and only accessible by boat, Yelapa can be a little off the main tourist trail. Yet, the beach town popular as a boating excursion, does fill up midday with visitors. Most spend time at the beachfront talapas enjoying an afternoon lunch and some refreshing cocktails or cervezas. I know I joined them.
Spending the night "one" beach over at the Las Majahuitas Resort, I took the excursion to Yelapa and boarded the small boat for the ride over in the late morning. We were dropped off at one side and were slated to be picked up on the beach a few hours later. I spent most of my time taking a walk through Yelapa itself, but in the end I did spend a few minutes on Bay of Banderas beach taking in some sun, a cerveza and some always appreciated beach time.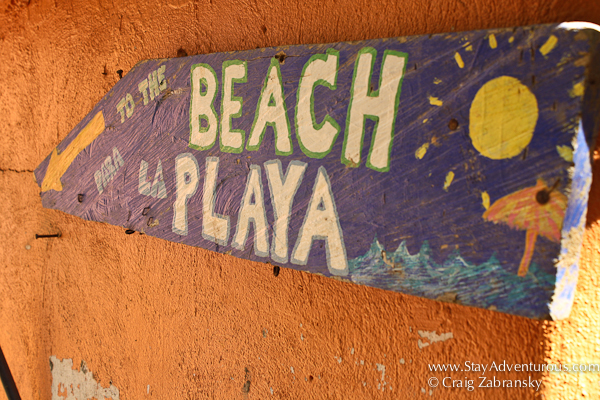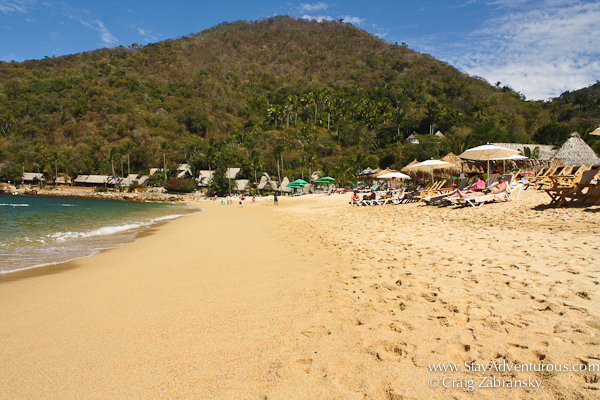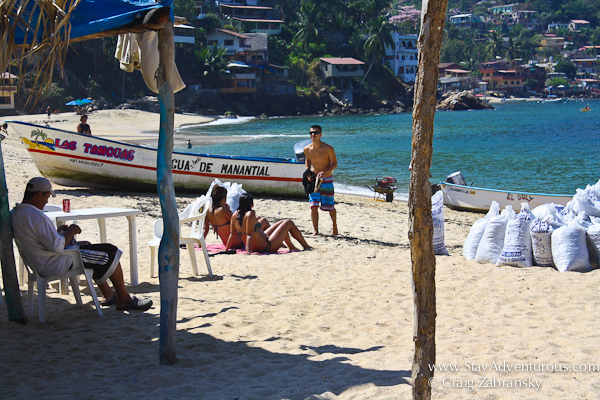 Travel Tips: To truly appreciate Yelapa, a few hours is not enough. If this type of place is your "cup of tea" spend an evening. After the sun sets and before the boats arrive the next morning you experience a different place. Some people come here and spend more time then they thought, much more.
Hotels can be found by walking around, but you will not find the luxury or amenities you'll find in Puerto Vallarta. You will find a charm that is uniquely Yelapa.
stay adventurous, Craig
This post is part of the winter 2012-13 Beach Thursday series. Enjoy a beach post every Thursday to keep you warm all winter long.