Daytona Beach appeared on the map and then it became time to hit the gas and make way to Daytona by sunset. I wanted to explore the famous Florida beach destination.
A planned pit stop in Daytona wasn't scripted in the initial plans, but it worked out perfectly. After an afternoon at Ponte Vedra beach, followed by a sunset on Vilano Beach, then time in St Augustine, the road trip continued southbound and up next was Daytona Beach for dinner and the night.
Saturday morning the sun rose and the day immediately warmed up to be perfect for a beach day, a perfect Daytona day. So, asking for a late checkout (thank you La Quinta), I decided to soak up the sun, surf, and scene and make my Daytona day, a day at the famous Florida beach.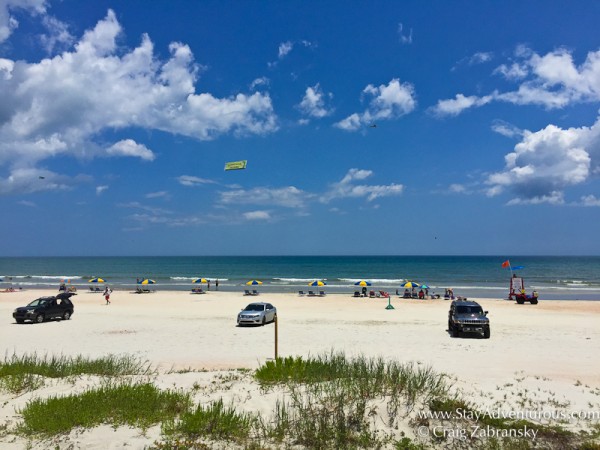 The cars driving and parking right on the sand was a first for me. Families unpacked chairs, coolers, and lined up not along the shoreline, but rather higher to watch the other cars cruise the soft sand at 10-15mph. The very family friendly scene didn't stop a few from taking selfies either as if it this day in Daytona was actually "the" Daytona Day (race day is Sunday Feb 21, 2016).
The scene continued to grow and the sun strengthened with midday approaching and then out came the Fudgy Wudgy bars for sale. No men combed the sand selling ice cream. Nope. An ice cream truck drove the beach. I needed to make a purchase and taste an ice cream cone on Daytona Beach.
Pulling out of town and heading away from the coastal highway and back towards I-95, I took the road right past the International Speedway at Daytona. Historic and impressive not to mention it looked as if a bit of a facelift (apparently a 400 million dollar one) was well underway. Maybe someday I'll get to Daytona Day and the NASCAR race, or maybe I'll just tailgate on Daytona Beach.
Travel Tip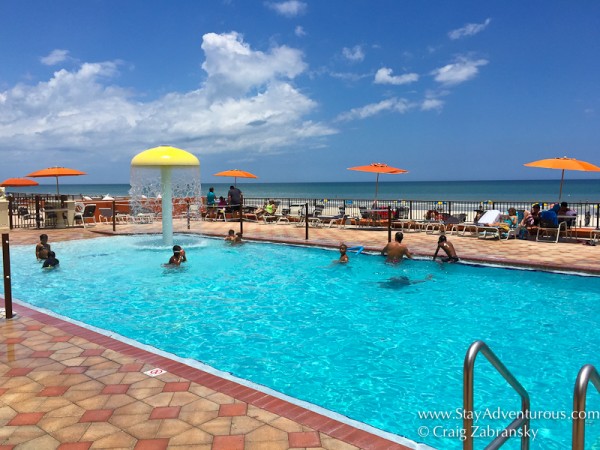 Daytona Beach became my first night in a La Quinta Hotel. With a late Friday night arrival, there was not too many reasonably priced vacancies, so I decided to try a new brand. La Quinta exceeded my expectations. I am not sure if this is a statement on Daytona Beach itself or brand La Quinta, but either way, I'll be sure to return to both.
Stay adventurous, Craig
This post is part of the winter series designed to keep you warm. So, stay warm and see all the beach posts in the Beach Thursday Series.