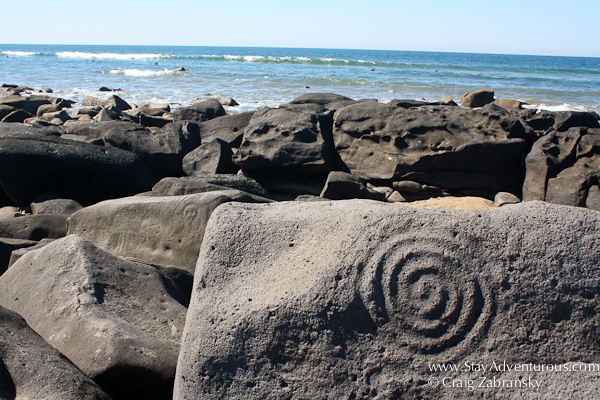 Las Labradas translates to "the carvings." And the beach just north of Mazatlan is filled with carvings on its coastal rocks. Travelers don't come here to swim or soak in the sun, but rather to take a look at the numerous and mysterious petroglyphs.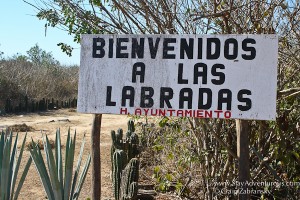 Known to locals for hundreds of years, the engraved rocks have only recently received (last 20 years) the attention of the local Mazatlan tourism effort.  A museum is expected to open this spring.
And although Las Labradas (and its petroglyphs) continues to grow as a tourist destination, don't worry just yet… the place was quiet when we visited. Real quite. The site had only one vendor and our group had the entire beach to ourselves for the hour we spent there.  It was a wonderful hour.
We walked the soft sands, climbed on the rocks and many of us simply stared out to sea. We (I) wondered what did these symbols really mean? Who carved them? What stories did this civilization share from their lives? No real answers exist, the mystery remain unsolved and that is part of its charm.
Perhaps, these carvings do not impress in the same manner as the Mayan pyramids of Coba, Chichen Itza or Tikal, but they are a unique piece of human history. A piece of the puzzle that is humanity. And standing there I felt connected to it. I tend to think we all did.
stay adventurous, Craig
This post is part of the winter 2012-13 Beach Thursday series. Enjoy a beach post every Thursday to keep you warm all winter long. Also I'd like to thank the Mazatlan Hotel Association for all they do and for making this adventure possible.