Sunday's spectacular Carnaval Parade in Mazatlán even provided the 400,000 who lined the malecón with a vibrant half time show – the sunset.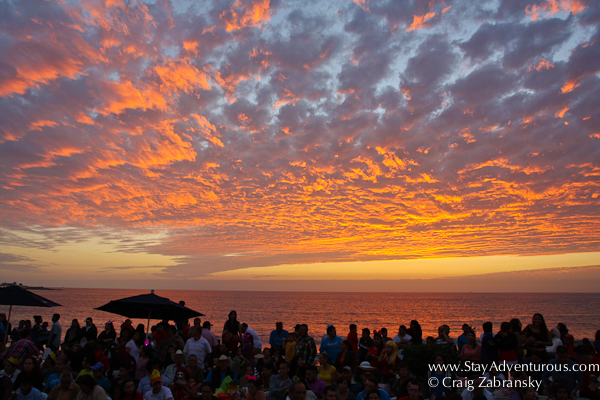 All week during Mazatlán Carnaval the sunset impressed, and as much as I wanted to capture the themed floats along the malecón in the best (my favorite) hour of light it wasn't in the cards. There was a bigger than expected break between the earlier sponsored part of the parade and the colorful themed floats. But it became almost a perfect break for those who enjoy the sunset.
And all 400,000 were better served. The sunset was a show itself. Magical. And it was just a precursor to the magic that followed. Yes, the entire parade was magical and very memorable. There will be more to photos, stories, during the Mexican March Madness next month, but for today, enjoy the sunset. Happy Sunset Sunday.
Stay adventurous, Craig
Special thanks to the Mazatlán Hotel Association for the invitation to attend my very first (and definitely not last) Carnaval in Mazatlán