Archive | Introduction
RSS feed for this section

by Craig Zabransky on October 12, 2010 in Introduction, Reflection
Ah, with my new site, I accomplished another of my 2010 goals. My October Check in needs to be updated….

by Craig Zabransky on January 5, 2010 in Introduction
Today, I'd like to toast to the year that was and the year that will be. Please join me for a sip of that bubbly. Last Year One year ago this very day, (Jan 5th) my freelance writing career took center stage.  No more moonlighting. I wish I could tell you it happened solely by […]

by Craig Zabransky on December 31, 2009 in Introduction
As part of my New Year's resolutions for 2010, I decided to start my own blog. So, welcome to "Stay Adventurous." My travel writing adventures began in 2004 when I starting journaling on a trip to China as a global consultant. Then in 2005 during a near year long travel sabbatical, I published my first […]
Order the 2020 Travel Calendar
Order your copy of Bucket List Beaches, the 2020 Stay Adventurous Travel Calendar today. Perfect for a holiday gift. Click image to ORDER yours now.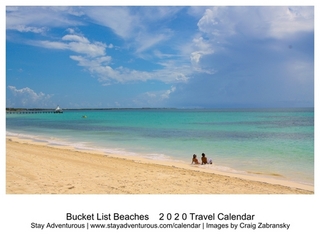 Science Keeps Your Beer Cooler
Perfect for any Stocking or Secret Santa Click Image to Order Yours Today.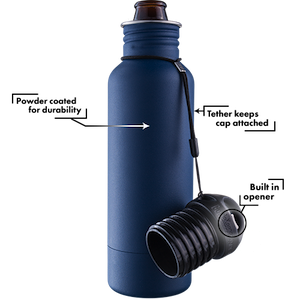 Sign Up: Stay Adventurous Newsletter
@Stayadventurous on Instagram
Categories
Archives