Cancun is a premier vacation destination for people from all over the world. Located in the heart of Mexico's Yucatán Peninsula, the Caribbean city destination is known for its stunning white sandy beaches, lush jungle, and fascinating culture. Whether planning or looking to take a road trip with friends or plan a romantic getaway, Cancun is an ideal place for a holiday.
Here's a look at some of this destination's great activities and attractions.
Explore the Beaches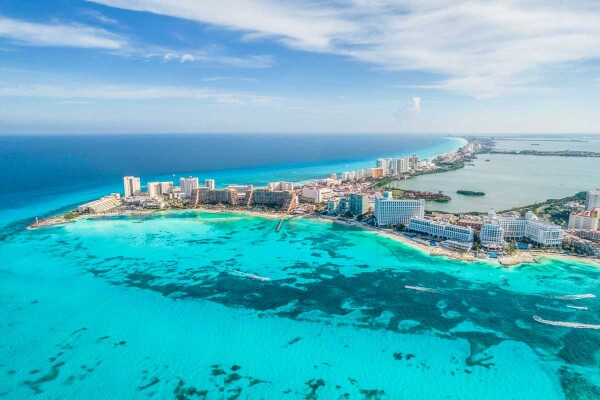 Cancun is known for some of the most beautiful beaches in Mexico. Cancun's white sand, crystal clear waters, and spectacular sunsets it's no wonder why so many people flock to this area every year for a relaxing break. From day trips in Isla Mujeres to snorkeling in Cozumel, trips through the Riviera Maya to Playa del Carmen. In Cancun, beach-goers have plenty of opportunities to soak up some sun and have fun.
Experience Culture & Heritage
Besides beautiful beaches, Cancun also offers engaging cultural experiences that you should be aware of. Numerous archaeological sites are located within the area, such as the Mayan archaeological ruins in Tulum — an ancient Mayan city perched on 12-meter cliffs overlooking the Caribbean Sea. Or take other places such as Coba and of course the world famous Chichen Itza. Take time to explore these ruins and learn about their fascinating history!
Other cultural activities include attending traditional festivals like Valladolid Day or Vai Puerca Fair, where you can join locals in participating in customs like traditional food sampling and dancing. You can also discover more about Mexican culture by visiting museums such as Museo Maya de Cancun, which houses artifacts from ancient communities around Mexico.
Try Local Cuisine
The food culture in Cancun is vibrant and delicious! Sample regional cuisine such as cochinita pibil — marinated pork served inside a banana leaf — or go the seafood route with dishes like salpicon de marisco — grilled seafood salad with cilantro-lime dressing. Be sure to try sweet treats like churros con chocolate (spicy doughnuts with melted chocolate) and pastel tres leches (milk sponge cake) and for breakfast you must try the Chillaquilles Verde wherever you go.
Visit Theme Parks & Nature Reserves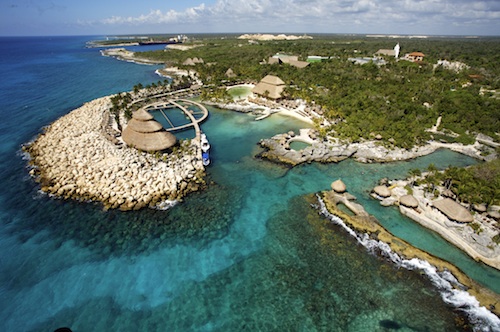 From water and amusement parks to adventure parks offering zip-lining tours through lush jungles, there is no shortage of thrills waiting for explorers in this Mexican paradise! Adventure seekers can head out to Xcaret theme park — located on the Mayan Riviera coast — for an exciting day filled with over 40 rides, a swimming with dolphins show followed by an enchanting culture show. Or perhaps head to Croco Park, where you can explore various species of crocodiles from all over the world by taking boat tour on the safari ride. And if wildlife viewing interests you, head out to El Eden reserve, where rare species like puma de Yucatán reside within its boundaries, or Sian Ka'an biosphere reserve for bird watching.
Immunotherapy in Cancun
For those looking for specialized health treatments while enjoying a beach vacation, Cancun offers numerous clinics that provide personalized medical services, such as immunotherapy treatments. These clinics offer tailored care programs designed by experienced doctors who work closely with patients to ensure they receive the best immunotherapy care possible during their stay in this Mexican paradise city!
Conclusion
Cancun has something for everyone: its stunning beaches, authentic culture, exciting theme parks, and specialized medical services! Cancun, Mexico, is one of the most beautiful vacation spots for relaxation and adventure. So make sure to tick it to your must-visit goals this year!