Going on a vacation can stir up a blend of emotions. The extensive list of enticing locations to select from, coupled with the key details that warrant consideration, can readily lead one to feel confused by the numerous possibilities. In this post, we shall furnish you with invaluable suggestions on how to plan the ultimate vacation. Regardless of whether your aspirations are inclined towards a coastal resort, an escapade in nature, or an immersive cultural journey amidst a bustling city, these recommendations will serve as your compass, facilitating the journey of vacation planning with ease.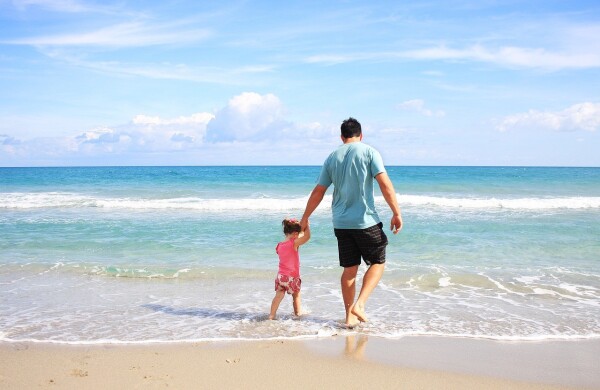 1.  Choose Your Destination and Travel Time
In order to plan a memorable vacation, it is crucial to deliberate the initial step: the selection of your desired vacation destination and the best time to go on your journey. The chosen destination shall shape the ambiance of your entire trip; therefore, you should carefully consider your preferences, goals, and financial limits.
Explore different destinations, check out different travel blogs, and get advice from acquaintances or loved ones who have visited the very destinations that captivate your imagination. Subsequently, having narrowed down your selection to a handful of locations, carefully evaluate the right time to undertake your travel. Consider factors such as climatic conditions, the peak of tourist visits, and the prospect of engaging in any extraordinary festivities or cultural galas that may enhance the experience of your journey.
2.            Set a Budget
An important element in crafting an impeccable vacation lies in the creation of a budget. Prior to starting the booking process for flights and lodgings, it is advisable to dedicate a moment to assessing your financial circumstances, thus determining the amount of financial allocation sufficient for your holiday. Take into account the miscellaneous expenditures that shall come to pass during your expedition, including transportation, accommodation, sustenance, recreational pursuits, and keepsakes.
It is of utmost importance to set aside a portion of your budget to cater to unforeseen expenses or contingencies that may arise. Once you have precisely gauged the limits of your budget, adhere strictly to its boundaries and give priority to careful disbursement. Focus on discovering avenues for economizing, such as securing advance reservations for flights and lodgings, opting for local culinary establishments instead of exorbitant dining venues, or availing yourself of complimentary or low-cost recreational offerings.
3.            Consider Working With a Travel Planner
If you find yourself battling with the complexities involved in carefully planning an uneventful vacation, you might wish to contemplate seeking the invaluable aid of a proficient travel planner. These professionals possess a wealth of expertise and experience within the industry, and their knowledgeable guidance can prove to be indispensable in fashioning a seamlessly enjoyable trip. They can assist you in selecting an ideal destination, discovering the most favorable bargains for flights and accommodations, and tailoring an itinerary that aligns flawlessly with your interests and preferences.
Travel planners often enjoy privileged access to exclusive offers and undisclosed insights that can improve the experience of your vacation. To discover a list of the best travel agents in your vicinity, go here. Collaborating with a travel planner frees you from the burden of spending time and energy and offers a sense of peace and calm. You can relax knowing that every aspect of your journey is carefully catered to by an experienced expert.
4.            Hunt for Deals
Start your search by perusing diverse travel websites, subscribing to newsletters, and monitoring the social media profiles of airlines, hotels, and travel agencies. Oftentimes, they share exclusive deals, discounts, and promotional propositions that can substantially reduce your expenditures.
Cultivating flexibility in relation to your travel dates can work to your advantage, enabling you to exploit off-peak seasons or midweek flights, which tend to be more economical.
Additionally, consider alternative lodging options, such as vacation rentals or cozy bed and breakfast establishments, which can furnish you with distinctive experiences at a comparatively reduced cost in comparison to conventional hotels. Do not overlook the prospect of availing yourself of comprehensive package deals that combine flights, accommodations, and activities, as they are known to yield significant savings. Lastly, remain attentive to loyalty programs or reward schemes that afford you the opportunity to accrue points or miles, thereby availing you of future travel benefits.
5.            Pack Like an Expert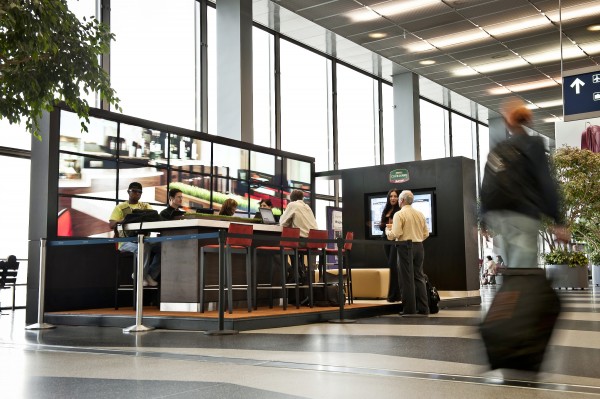 The process of preparing for a vacation often entails the troublesome and somewhat overwhelming task of packing. Nonetheless, armed with a handful of insider recommendations, you can pack your belongings like a seasoned professional, ensuring that you have all the essentials without complications. Firstly, it is ideal to formulate a comprehensive packing checklist to maintain orderliness and avoid any omissions of crucial items.
Consider the anticipated weather conditions and planned activities at your chosen destination, thereby facilitating the selection of appropriate attire and footwear. Opt for versatile garments that can be effortlessly mixed and matched, thereby maximizing your ensemble options while minimizing the quantity of items necessitated for packing.
To conserve space and prevent creases, consider rolling your garments instead of folding them. Additionally, deploy packing cubes or compression bags to further optimize spatial utilization and uphold the systematic arrangement of your belongings. It is important to remember to include travel-sized toiletries or, alternatively, procure reusable travel containers that adhere to airline guidelines. Essential travel documents such as passports, visas, and insurance particulars should not be overlooked.
Endnote
The process of carefully arranging an impeccable vacation requires careful consideration and effective groundwork. By adhering to the aforementioned suggestions, including the selection of an ideal destination and travel period, establishing a realistic budget, seeking the assistance of a travel planner, diligently seeking out advantageous deals, and adeptly packing your belongings, you shall succeed in planning a memorable and gratifying travel experience.
Bear in mind that the trick lies in tailoring your plans to fit with your personal preferences and requirements, thus affording you the opportunity to unwind, explore, and extract the utmost value from your time spent away. Hence, embark upon the journey of planning, allow your anticipation to soar, and venture forth confidently into the world of your envisioned dream vacation.