When your heart longs for the ocean, head to the Caribbean. Tulum, a tropical paradise, is a great choice when the beach calls. Home to beautiful beaches and wonderful ancient architectural sights, culinary delights, and also cenotes, sacred Mayan sink holes to swim in all close.
Enjoy all the popular Mexican Travel destination has to offer and then stay at one of the best hotels in Tulum.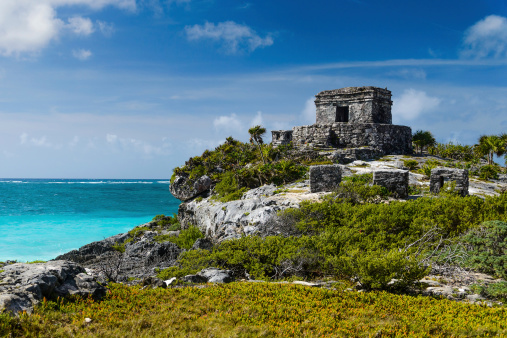 So, book a place and come enjoy the soft sandy beaches, Mayan architecture, centoes, and luxurious resorts all from one of the best hotels in Tulum and get the most out of your stay.
Finding the Best Tulum Hotels
A quick search online can provide a wealth of information. Reviews are another great resource. Head online to do some quick sleuthing to find your best hotel in Tulum. Let the following be your treasure map to unlock the next step of your journey and your travel to Mexico and its Caribbean paradise Tulum
Location
Location is an important component of any hotel stay. Does it have a beach nearby and can you walk to it? For archaeology aficionados, is it near mayan architecture of Tulum or accessible to Coba? Choose a hotel that will make it easier to enjoy your stay. The right location can add a beautiful layer of ambience to your dream trip.
Location is an important part of the journey. Choose a Tulum hotel nearby your favorite vacation activity or one that is remote to secure privacy. Whatever you desire, the right location will enhance your stay.
Amenities
Amenities are added extras that come along with the stay of the hotel. Choose a hotel with amenities that match your perfect idea of a trip. Some offer breakfast. Some offer spa-like bathrooms. Some offer unmatched views of the beach.
You need a place to stay. Get the most out of your stay with specialized amenities. These can enhance your stay and take it to an unforgettable level.
Resorts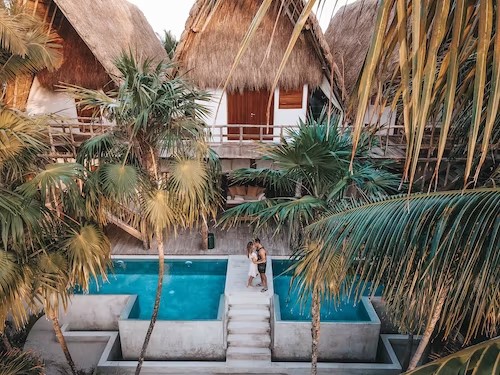 Resorts can offer an unmatched range of amenities. Spas, wellness classes, and resort activities are just a few. Some of the best hotels in Tulum can be found at a resort. Resorts focus on a unified goal in helping you get the most out of your travel experience.. Your reward  with a resort booking will be a little corner of the world where you can escape and let your worry and concerns melt away.
Price Range
One of the more practical tips is to check the price range. Many resorts offer a range of rooms that come with a range of prices. Prices also fluctuate with the time of year and the season. Choose an option that matches your budget or even research a dream destination. Understand what is important to you when selecting on cost and remember this is your holiday.
Room Types
Most resorts offer various room types coming with special amenities and perks. Whether it is a luxury suite or a suite in the treehouse, it is worth it to see what types your intended hotel has to offer. Know whether you want beach view or beach front. Rooms offer various spaces and can even have a different focus of relaxation depending on their location in Tulum.
Vibe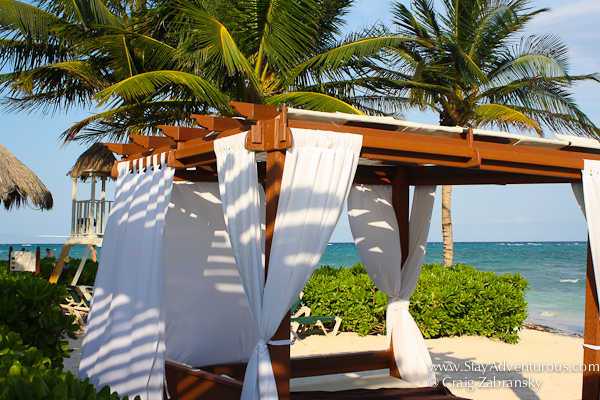 Find a Tulum hotel that best matches your vacation vibe. Perhaps a resort that focuses on wellness is a great fit. When you are searching for an eco-friendly hotel, see what the resort values. That way when you get there you and your temporary dwelling will be in sync with you and what you desire from your Mexican Holiday.
The Best Hotels in Tulum Await
When your path takes you to the Caribbean, Tulum is a great destination. Seek shelter at one of the best hotels in Tulum. Focus on your perfect vacation and do a treasure hunt with hotel websites and reviews. You'll uncover treasure that will be invaluable in your stay. Head to the Caribbean. Make your stay in one of the best hotels.