A walk on the boardwalk in Ocean City Maryland provides visitors the a chance to order up some famous Thrasher's Fries or a local ice cream, a chance to visit one the many arcades, or the chance to shop and escape the midday sun as a break from the beach . The boardwalk provides entertainment, food, and summertime beach vibes for the whole family.  On my walk this summer I took part in all such activities and also noticed the art too. I stopped to appreciate a sculpture turning 15 years old this weekend.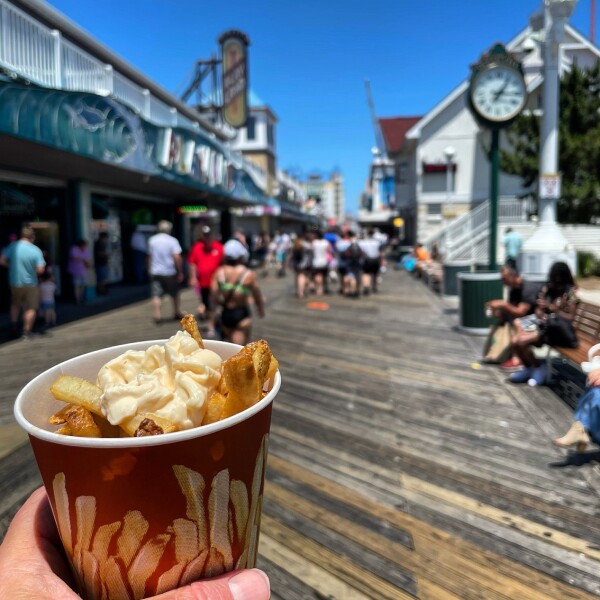 September 11th Anniversary
To mark the 5th anniversary of September 11th, a tribute memorial was erected on the boardwalk in 2006. Dedicated to both global and local firefighters it has also memorializes the 343 firefighters lost in New York on September 11th, 2001. I recall visiting another such firefighter statue located in Glasgow on my trip to Scotland too.
What happened twenty years ago definitely left its mark on me, and my written words for the (virtual) September 11th memorial cobblestone still resonate with me today. But as we embark on another noteworthy anniversary, I am once again feeling the emotions of the day and its great loss. The loss of life, the loss of innocence, and the loss of a part of America.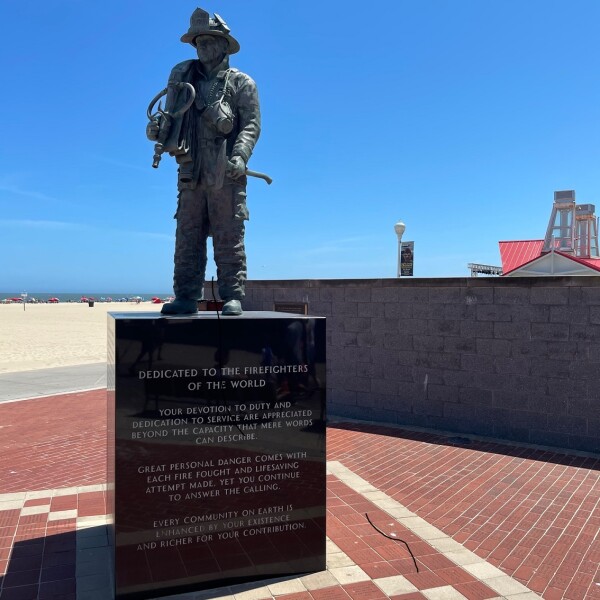 It's a day I'll never forget like many of us, but it also a day I am to celebrate too since it is my birthday. Being at ground zero that morning will always be a part of my birthdays, but so will what I witnessed in the minutes, days, and months afterwards. There was a coming together not just for my home city, but wave of change so powerful and so instant it continues to allow me to know there is divine goodness in us all.
September 11th, 2021
We seem to be facing unique times these days, so when looking back on this anniversary (or birthday), I'll be remembering not just the loss, but also the love I witnessed. The pure goodness in the hearts of men and women supporting others during a time despair and disillusionment. A simple coming together in support and love. This is what I will remember when we say "always remember" and "never forget."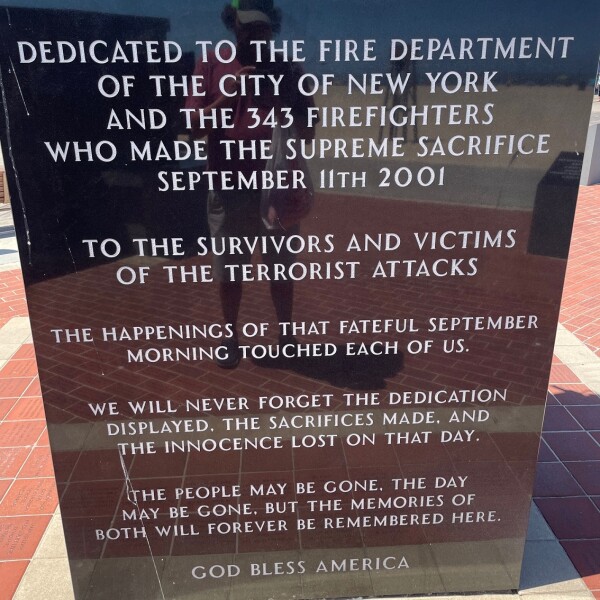 So this weekend or any beach weekend, many visitors may just walk by this statue to get on with another beach day, others may stop and pause for a minute,  and even others read the words and share a story with their families. No matter, it exists and remains an expression of great gratitude for our brave firefighters from that day and on every day. And that is what is important is that it allows us to always remember and care for those who still feel the loss and allows us to know we can come together and unite in support of our fellow (wo)man.
Stay always remembering, Craig