One Tuesday morning a city, a nation, and the world changed. September 11th changed everything.
We all have our story. I worked downtown and walked home completely covered in ash. The day found me frightened, sad, and disillusioned. Over time those feelings changed and so did my life, but that day is one I can never forget.
National September 11 Memorial and Museum
It is important to remember, reflect and respect each anniversary. I believe it helps us all heal. It helps the city, the nation, and it certainly helps me. When asked to support the creation of a National September 11 Memorial and Museum it was an easy decision. I wanted a place for people to go and learn about what happened. And even more importantly I wanted to ensure the place existed where people at the very site where the buildings I knew so well once stood tall.
My initial donation the 9/11 Memorial Museum included a cobblestone. To be honest, I am not sure where the stone will be placed except that it will be part of the walk. That didn't matter, but what did matter were my words. I knew my 255 character dedication prose would appear online and in the archives. I needed to write something special.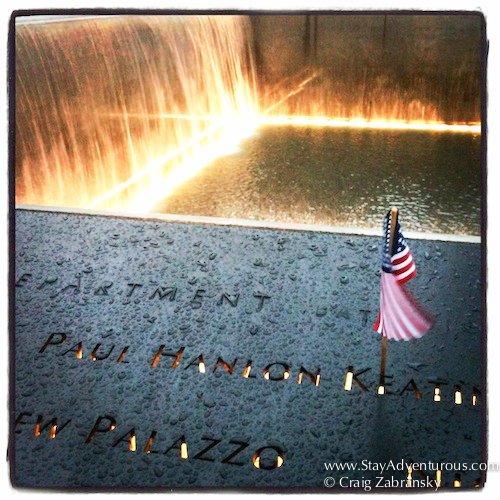 So, now, on the 10th anniversary I want to share what I wrote, my dedication –
For the fallen and also those who got up again;  for those who needed help and those who helped those in need; for all to remember and the others who can't forget – stay strong, stay committed, and stay adventurous, Craig Zabransky