Queensland, the sunshine state of Australia, is a popular destination among those who want to experience paradise. Located at the northeast part of the continent, Queensland boasts of 7,000 kilometers of coastline, featuring the Great Barrier Reef, the Daintree, the Whitsundays and the Gold Coast.
There are so many things to do in Queensland, and if you want to travel with your family, it is the place to be. You would surely want to make the most of your travel time with the precious people in your life, and Queensland has a lot to offer even to your young kids.
Dubbed as a king for family-friendly holidays, Queensland has theme parks, hands-on animal encounters, museums, and beaches where they can learn to surf and more.
Your vacation in Queensland would not be complete without taking a relaxing time on the beach. So, let us recommend a few family-friendly beaches in the state that you should definitely check out.
Noosa's Main Beach, Noosa Heads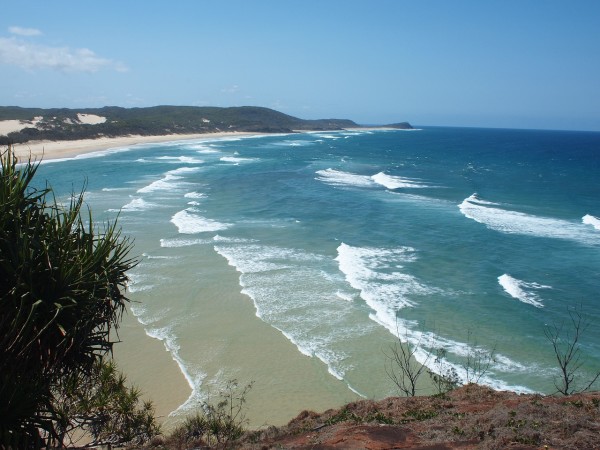 Noosa has a sleepy-town atmosphere and a range of pristine natural environments—talk about a perfect place to escape the busy city. Noosa's Main Beach, which is the only beach in Queensland facing north, is a great spot for families. The waters are calm on most days, so it is a great place for those who want to learn how to surf. Families can also enjoy swimming, stand up paddle boarding, and bodyboarding. Plus, Noosa's Main Beach is the only beach in Australia that maintains professional lifeguards year-round.
You can also take a cruise down the famous Noosa River that connects with a series of beautiful lakes. Another activity the whole family would enjoy is taking the walking trails at Noosa National Park, which pass by secluded ocean bays where you can take a dip any time of the year.
Nudey Beach, Fitzroy Island
Situated right on the Great Barrier Reef, Fitzroy Island is a popular destination for families. This is where the famous Nudey Beach is located, the No. 1 beach in Australia's Top 101 Beaches in 2018.
Nudey Beach is known for its pristine white sands and crystal-clear blue waters. Add to that the lush tropical rainforest vegetation and large granite boulders.
Nudey Beach is where your family will enjoy snorkeling the most with the beautiful Great Barrier Reef. Your kids will surely love to see clownfish, gropers and various species of coral, tropical fish and sea turtles.
If you're seeking accommodation in Cairns then Fitzroy Island is a great place to stop and relax.
Mission Beach, Cassowary Coast
A stretch of unspoiled beaches, deserted islands and white-water rivers fringed by rainforest, it is all about nature in Mission Beach. It is the best place to be if you want an uncrowded place to enjoy your family vacation.
Explore the Great Barrier Reef, join a kayaking tour, and take a picnic to an empty island in the reef. Take a relaxing spa while enjoying the fabulous beach views or embark in an adrenaline-pumping outdoor activities like skydiving, white water rafting, and jet skiing to explore the area.
Your family will also enjoy the lush rainforest view by taking easy rainforest views to see majestic creatures, including the local icon brilliant blue Ulysses butterfly. There's also the Misty Mountains trail, which is a series of long-distance walking tracks through high-altitude rainforest.
Whitehaven Beach, Whitsunday Islands
Award-winning Whitehaven Beach on Whitsunday Island boasts of pristine and brilliant white silica sand, one of the purest in the world. A must visit for families, Whitehaven Beach is the largest among the 74 islands in the Whitsundays.
Whitehaven Beach offers fun activities and relaxing vacation for every member. Its white sand and warm water stretch for kilometers. There are water sports facilities and activities, including snorkeling and hiking to Tongue Point Lookout—the best place to view the swirling sands of Hill Inlet.
Queensland, indeed, is a paradise to experience. Try these four family-friendly beaches to start your Queensland adventure, and check out other stunning destinations in the state. Other places that are good for family travel include the picturesque cove Cylinder Beach in North Stradbroke Island, Palm Cove in Cairns area where you can relax under a coconut palm, Mooloolaba in the Sunshine Coast area where you can dine on the freshest seafood, and South Bank Parklands in South Brisbane where you can experience premier lifestyle and culture.